IN 2017…
Recording Connection graduates Orlando Gómez
and Robert Macias (El Paso, TX) got Gold/Platinum credits
for work with Khalid!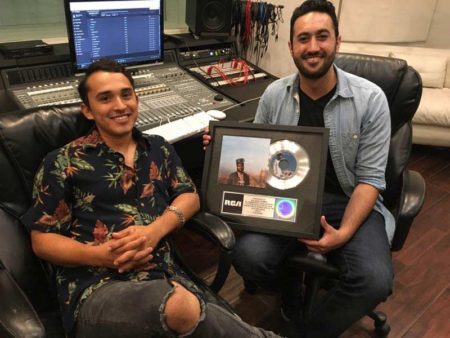 Since graduating and taking a full-time position at his mentor's studio, Orlando Gómez has seen his career take off in remarkable ways. 2017 saw him land a Gold record credit for his work on soaring R&B star Khalid's
American Teen,
AND a Platinum credit for Khalid's debut single "Location!"
Through it all, Orlando makes sure he's true to his craft and his purpose.
"If you love it and you dedicate yourself to be the best you can at what we do, it's full of rewards…When you see a project that is complete, that sounds good and that can make people feel something, then that's when you're like, 'That's why I do this for a living.'
" Read
Orlando's story
.
Fellow graduate Robert Macias was an RC student when Khalid came in to work in the studio.
"I'm honestly really lucky because I know that this credit doesn't happen to everybody." Speaking of his time in the program, he says, "It's really helped me develop as a person and become more focused in understanding where I want to go and what I want to do."
Find the story on
Robert here
.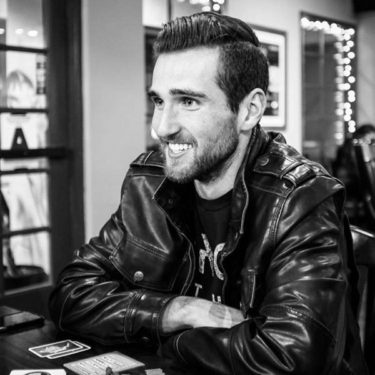 Film Connection grad Steven Hadrych (Los Angeles, CA) got hired by Roland!
Steve volunteered to crew on a film shoot for RRFC. While there, he made a good impression, did all the right things, and got hired by Roland!
"With the Film Connection, you're able to meet with the right people, expand your network, and gain knowledge that is not gained through a classroom setting."
Read our
interview
with Steven Hadrych.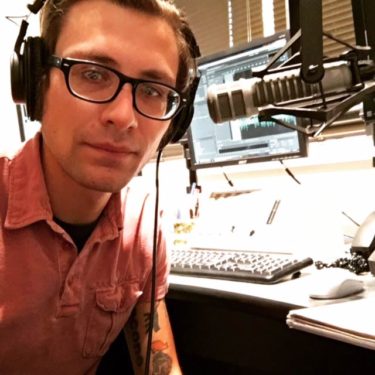 Radio Connection grad Ian Schebel (Las Vegas, NV) got his own show just weeks after graduation!
Ian Shebel went from a dissatisfying job to working at one of Vegas' top alt-rock stations where he's producing for the city's most popular morning show and has even got his own show on weekends! Read the
article
.
"You have to shake those hands, and you have to show them that you are worth something, and the knowledge that you're acquiring is going somewhere that's going to benefit you in the long run…You have to go in there every day and you have to make your presence known."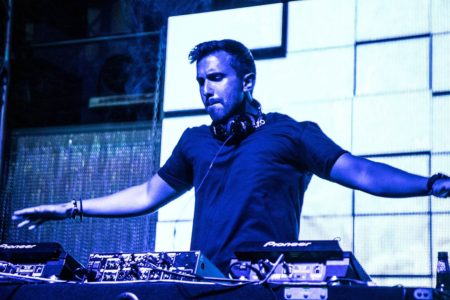 Recording Connection grad AXENZO (San Diego, CA) went from EDM fan to successful DJ!
Since completing Recording Connection, Axenzo has opened for Bob Sinclair, Marshmello, Steve Aoki, Robin Schulz, Borgeous, Nicky Romero, DJ Chuckie, WandW, and more!
"I love Recording Connection,"
he says.
"They are extremely helpful. I couldn't say more. I am extremely thankful."
Get the scoop
here
.
Film & Recording Connection grad Dylan Rothbein (Brooklyn, NY) completed his own dramatic short film, featuring his own musical score!
Even though he is not a typical learner (and has autism) Dylan accomplished a great deal, first in Recording Connection, then in Film Connection. Our non-traditional approach worked for him!
"I learned a lot about production, about storytelling…I think I'm a better quality artist and a better musician because I was here…"
Read the
full story
.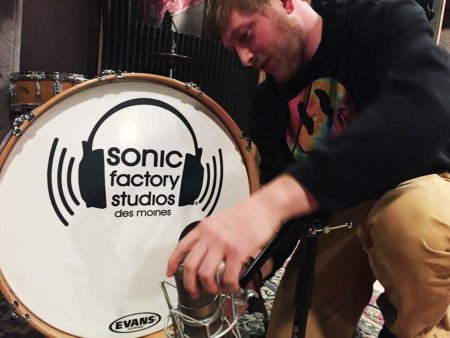 Recording Connection student Brandyn Zellmer (Des Moines, IA) got the call to assist for Lady Antebellum!
Was he nervous? Nope—thanks to his training and stellar mentor. Brandyn says,
"At the end of the day, I know that if there's anything that I'm uncertain about, if there's anything that I feel needs fixing, I have Jon right there beside me to tell me what I need to do."
Find our
story on Brandyn
.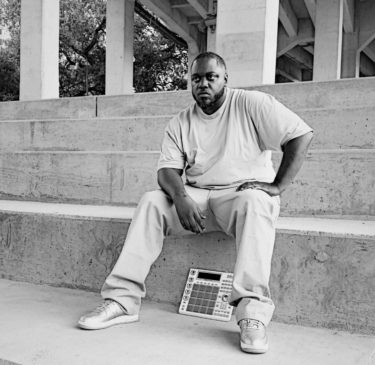 Recording Connection grad Tommy Hendricks (Houston, TX), went from Ex-NFL player to signed music maker!
After his career as an NFL player came to an end, Tommy Hendricks was adrift until he found his way to Recording Connection. Now, he's landed a music production deal and is making music day and night! Read our
story on Tommy
.
"It just shows how much I've grown since I first started with the help of going to school at RRFC."
Film Connection grad Joe Paciotti (Philadelphia, PA) landed gigs on The Voice, Fox Sports, and other big sets!
"Once I graduated, I think my main focus was just basically getting on as many sets as possible… This year alone has seen a huge jump for me in terms of the bigger, higher paying projects."
Read the article
on Joe's success.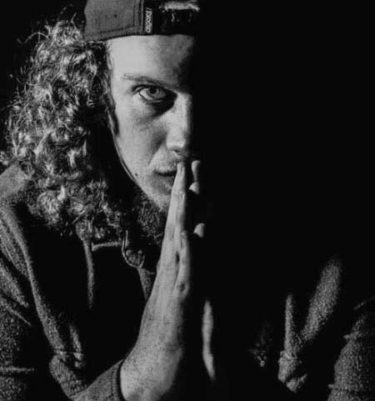 Recording Connection grad Chris Locke (Austin, TX) won Austin Hip Hop Award for 'Engineer of the Year'
And the studio he opened is thriving.
"I went in there without any habits, so they started me off with good habits to do…The Recording Connection…it didn't give me the spark, but it definitely was lighter fluid for the flame I had inside of me."
Learn more about
Chris' year
.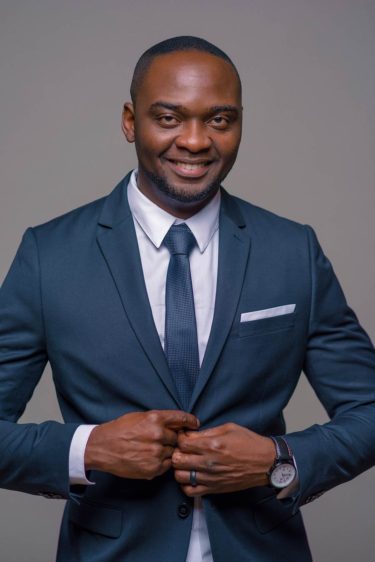 Film Connection grad Ofu Obekpa (Atlanta, GA) completed his own action feature film Klippers featuring WWE wrestler Kevin Nash!
In 2017 Ofu wrote, directed, and starred in his gripping action/thriller, acting alongside wrestling icon Kevin Nash (formerly known as Diesel), as well as other seasoned actors! Learn
more
.
"My education—you can't put a price on it…You cannot put a price on what I learned."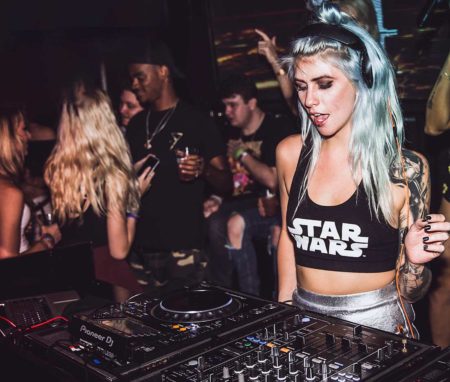 Recording Connection student Emily Stamer (Orlando, FL) found her footing as a DJ!
Speaking of where she was at when she found Recording Connection, Emily says,
"I really felt like I was destined to be performing…I don't do well in classes. I wanted somebody who's just focused on what I want to do."
Now, Emily is building a thriving career as an Ableton Live DJ, playing festivals like Pass The Good and Asteria Music Festival and has a residency at Dubday Orlando. Learn more about
Emily's journey
.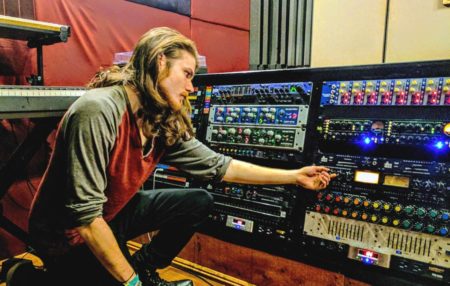 Recording Connection graduate Scott Johnson (Boston, MA) landed job at mentor's studio, worked with Charli XCX!
"When you work that hard on things, people notice. Steve saw me engaged and working on stuff, and asking a million questions. And that's how he knew I was committed and now I have a job."
Read the full
story
.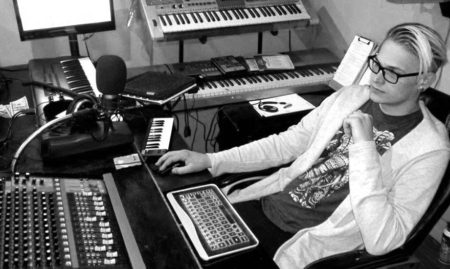 Recording Connection grad Ryan Abbot (Sayre, PA) landed job as chief engineer at his mentor's studio!
Speaking of his rapid ascent, Ryan says,
"All the sleepless nights and hours in the studio and rerecording and redoing and waiting anxiously for the album to come out…I wouldn't trade any of that time for anything."
Read our story on
Ryan
.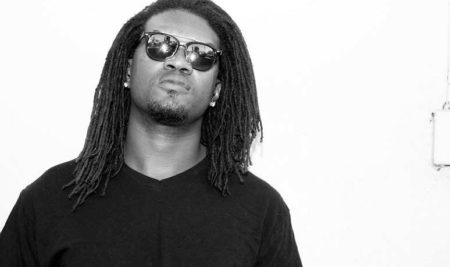 Recording Connection grad Jamaal Taylor (Los Angeles, CA) landed tracks in Blumhouse feature film!
Since graduating Recording Connection, Jamaal Taylor aka Cy Kosis has built himself a diversified career as a composer, music producer, DJ tech, and sound engineer.
Jamaal says training directly with a pro enabled him to gain valuable insight that's served him well ever since.
"I needed to have someone be like, 'This is what you should do, this is what you're good at, this is what you're not good at, this is what you need to work on.' I think learning how to be a better music producer helped inform the decisions that I make now."
Get the
full scoop
.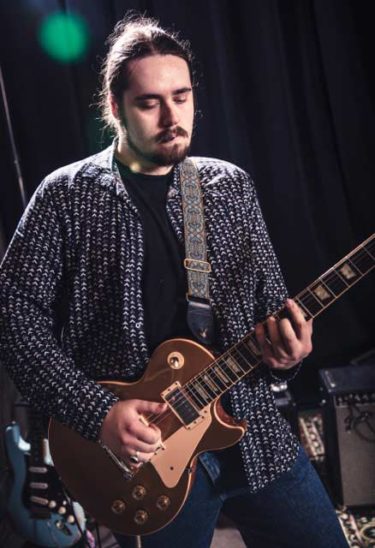 Recording Connection grad Devin Zorn (Dallas, TX) threw his career into high gear!
2017 saw Devin land a great paying job in live sound, record and mix for indie rock band Tom Devil and the Wizard, join IATSE local 127, and even elevate his platform as a guitarist, playing with Kenny Hada and The Others and Pampa Gray (
more
)!
"Literally the only reason why I'm successful right now is because I didn't quit,"
he says.
"It was one of those things where I had to just put my foot down, like, 'I'm making something happen.' That's been the most important lesson in life that I always followed but never thought about till now – don't quit!"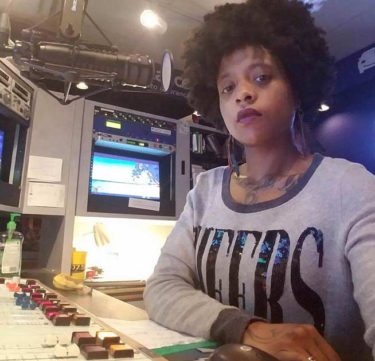 Recording Connection grad Desiree Holiday (Nashville, TN) landed a producer/board operator job at iHeartRadio!
How did she do it? By saying yes to opportunity. Desiree says,
"Take all the experience you can…Give everything a shot. You just never know where that's going to lead as far as getting work."
See the story
.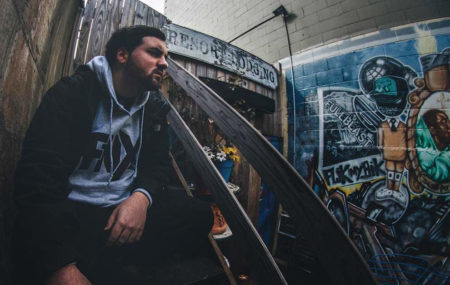 Recording Connection grad Billy Gardella (Norwalk, CT) got hired, then promoted at his mentor's studio!
"After I finished my program…I really stayed dedicated,"
he says.
"Through all my hard work I was able to secure a position as an assistant engineer, and now I've recently moved up to engineer."
How
Billy did it
.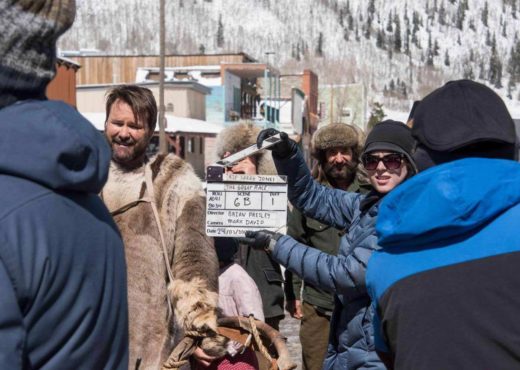 Film Connection student Rachel Svatos (Dallas, TX) worked on dozens of productions and completed her own Award-winning film!
Rachel's hands-on experience has paid off. In 2017 she completed her own film, "Don't Forget Us" which went on to win at Best of the Best Film Competition in Los Angeles and is currently making its way through the festival circuit. Read
our story
on Rachel!
"About a month after I started I got on my first feature film. That was fantastic…I learned so much, and I somehow ended up assistant directing the film."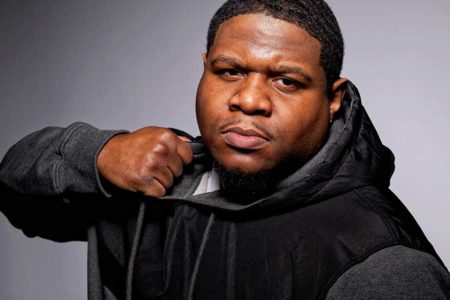 Recording Connection grad Michael Shelton (Atlanta, GA) went from forklift driver to studio owner!
When an accident ended Michael's career as a forklift operator, he had to make a change. Recording Connection helped him find a more fulfilling path which culminated with Michael
opening his own recording studio
in 2017.
"I kind of got tired of dealing with the maybe's, the if's. I was like, 'Hey, I can go to school and figure out how to do this.'…So that's how I really ended up doing it. And basically life changed when I went ahead and did it."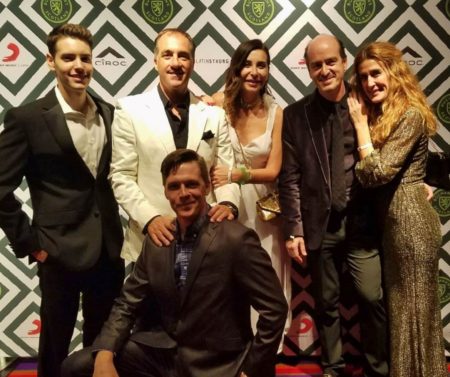 Recording Connection Learn from Legends student Jeff Riggs (Los Angeles, CA) worked and attended The Latin Grammys!
Having completed both the audio engineering and advanced audio programs with Recording Connection, Jeff said yes when the opportunity to train with 17-time Grammy winner Rafa Sardina. Jeff recalls the moment Rafa asked him to attend:
"He said 'Well, I'm going to Las Vegas to do the Latin Grammys. Would you like to be a part of it?' My answer to anyone in the recording industry whenever they ask me, 'Would you like to do this?' is yes. It's only a three-letter response, and it's always yes…
Without this experience, I wouldn't be where I am today. It's been, hands down, the best experience that I could have ever asked for in terms of learning about the music industry and getting into the music industry."
Want to learn more about Jeff's trip to the Latin Grammys and the credit he got?
Subscribe
to the RRFC newsletter for that and more news about how RRFC grads and students are getting hired, making opportunities happen, and are building careers they're passionate about.
* * * * *
Check Out Our Students' Work