How RRFC's Extern-Based Education Works
HOW IS THE APPROACH OFFERED BY RECORDING RADIO FILM CONNECTION & CASA SCHOOLS (RRFC) DIFFERENT THAN OTHER SCHOOLS?
It's likely that our extern-based model of education is radically different from any other educational model or approach you've known until now. At RRFC, we use a blended education model in which our students complete an externship at their assigned place of business mentor location, while simultaneously, they complete online coursework via eBook delivery. Spelled out, what this means is that if you're enrolled in Recording Connection for Audio Engineering & Music Production, you'll train inside of a working recording studio i.e. your mentor's location. In addition, you'll be required to complete all assigned coursework which has been developed to work in unison with the on-site externship sessions you receive with your mentor.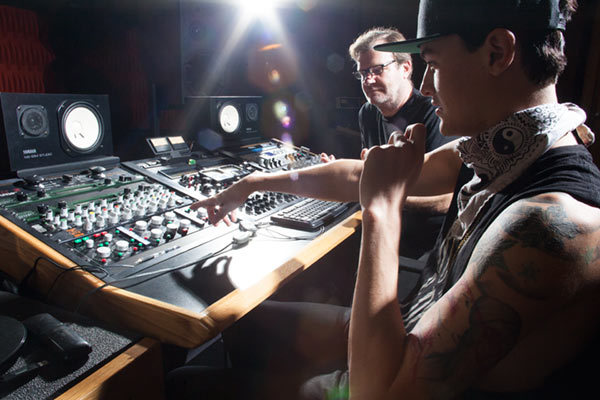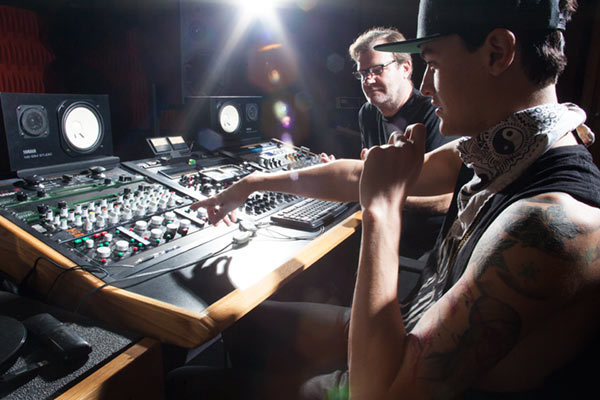 Hence, students enrolled in CASA, The Chef Apprentice School of the Arts' Gourmet Chef program, will report to their assigned place of business mentor location i.e. a working professional kitchen, while also completing their online coursework within their eBook during their own time. Those enrolled in Film Connection for Film Production & Editing will get their in-industry externship training with their Film Connection mentor, a working professional in the film and/or television industry while on-location or within their place of business. Such externs will also complete their assigned coursework through online delivery in their eBook. Radio Connection for Radio Broadcasting students will complete their externships at their assigned professional industry related private place of business, where they get direct instruction from their mentor, one-on-one, during externship sessions. Completion of the online coursework will be expected and is a critical and necessary component of the program. All students of Recording Radio Film Connection & CASA Schools' programs will be expected to complete all online coursework including reading, quizzes, exams and practical assignments and finals.
Our model is one based on commonsense. We believe the best way to get prepared to work in music, film, radio and broadcasting, and the culinary arts is to train within the very same kind of environment in which you plan to work as a professional of your chosen field. Over the years, we've developed, refined, and periodically updated our lesson materials to give our students a grounded and timely overview and context of their subject. Many lessons contain information about the development of certain practices or technologies and/or a breakdown of historical events in order to enrich their educational experience and deepen their understanding of their craft or art. During extern session time with their mentor, our students converse with their mentors on their completed coursework and are encouraged to ask questions and get answers along the way. Like we said, it's commonsense.
WHAT DOES IT LOOK LIKE TO ATTEND RRFC?
Whether you plan to study film, recording, radio broadcasting or the culinary arts, we're here to walk you through the process and give you a better idea of what to expect. Once you enroll, you will be assigned an Academic Facilitator who works at our headquarters in Los Angeles, CA. Your Academic Facilitator's job is to be a second mentor to you. They're there to assist you with orientation,  to help guide you with your lessons or assignments, and to track your progress via our proprietary Learning Management System.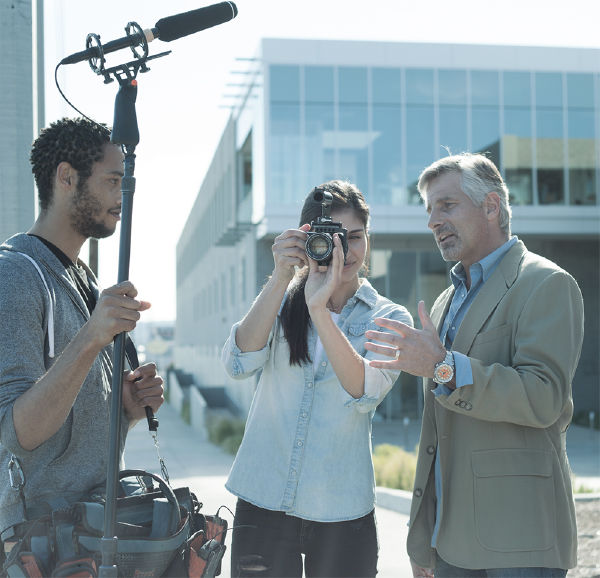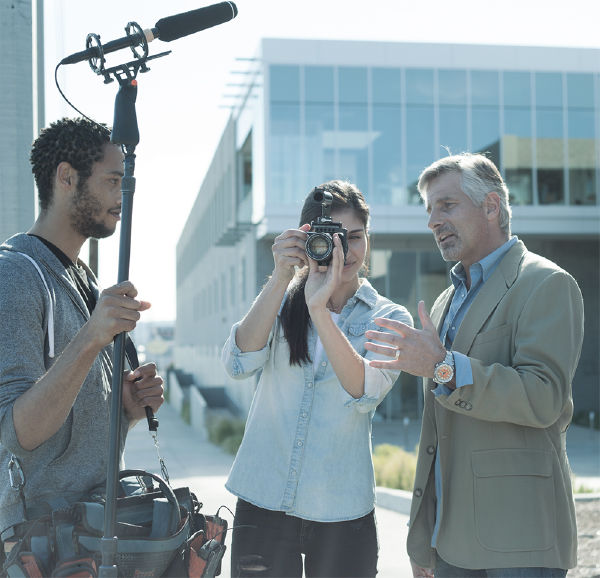 Rather than rushing to that first day of class on campus, RRFC students attend their first and all of their externship sessions within their assigned mentorship location, as previously explained.  Many of our students have reported feeling a sense of both excitement and nervousness on their first day of their externships. Since individuals have had the opportunity to visit the mentor and externship location prior to enrolling in RRFC, on day one they're somewhat acquainted with their environment. Gradually as they adjust and build rapport with their mentor, they tend to gain a sense of ease and confidence.
Unlike traditional schools, colleges, and universities, there are no bells, no classrooms, and few, if any, other students to encounter. Rather than sitting in class, you could be working on a real song that's slated for commercial release, or assist on a real film that's going to be released in theaters, streamed online, or in the film festival circuit. If a traditional education inside or a classroom or lecture hall is something you value more, then it's likely that our approach just isn't for you. The college environment offers certain experiences we simply cannot and do not offer. We do not have a football team or basketball team. There's no main campus or quad where our students can hang out. We don't do fraternities or sororities. Instead, our students are encouraged to build professional relationships with their mentors and the working pros they meet during their externships. We believe such relationship building is a very valuable use of one's time and that getting one's foot in the industry can play a big role in getting hired and getting going as a pro.
APPLICATION/INITIAL INTERVIEW
It all starts with an enrollment application you can fill out online. We'll get back to you within a couple of days to get more information about you, to discuss your career goals, and see if RRFC can help. We'll also get your financial planning and financial assistance started, should you need it.
PLACEMENT/ACCEPTANCE
Based on your preferences, we will look for an externship opening in a recording studio, production company, kitchen, or radio station within driving distance of your home. Prior to enrolling, you'll meet with your prospective externship supervisor/mentor to interview as well as tour the mentor location facility, a working place of business where you will train as a student extern.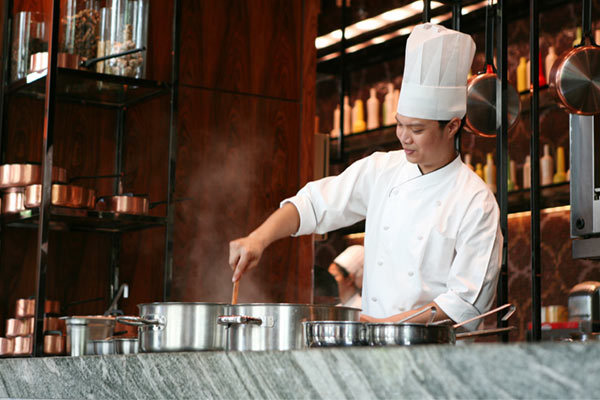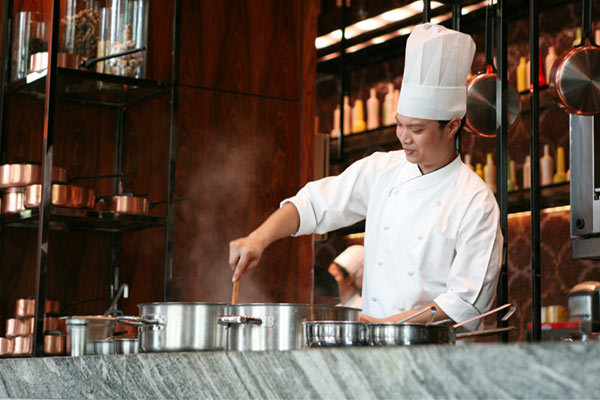 In order to move forward in the enrollment process, your mentor has to accept you. Upon acceptance, you and your mentor will set up a schedule. For those who work or have other responsibilities, our educational model offers flexibility to accomodate various schedules. As for the paperwork, the Admissions Department will help you finalize your admissions and enrollment forms. Our Financial Planning Department will help explain your financing options, and your assigned Academic Facilitator will schedule you for Orientation.
SCHOOLING
While enrolled in our school instead of attending class on a campus, you'll attend your externship sessions within the recording studio, production facility, kitchen, or broadcast station mentor location to which you are assigned for a minimum of two times per week. You may be invited to come into the facility more often, however it is mandatory for students to attend and clock their hours for two sessions per week. Many students receive hands-on training on real projects. Students may also be offered the opportunity to fulfill additional responsibilities at their externship location.
COMPLETION
Upon achieving Satisfactory Academic Progress during the program of enrollment, and achieving fulfillment of the Requirements for Graduation (both policies are described in the RRFC catalog), including completion of the lessons, clock hours, final exam, and all additional requirements within the designated and allowable time frame, you will earn your Certificate of Completion in your program of study. This certificate, along with the externship real work experience and network of contacts you've accrued, can make you an employable asset, ready for employment or freelance work in your chosen field.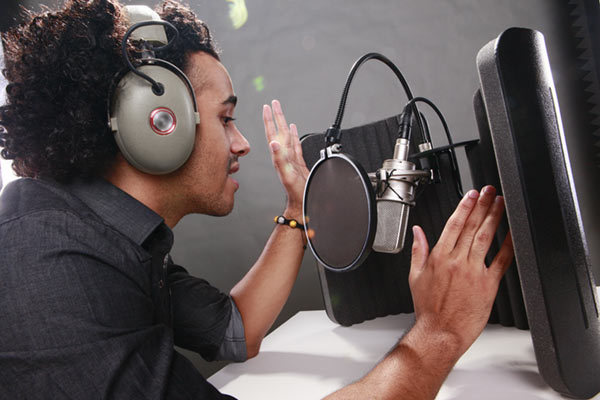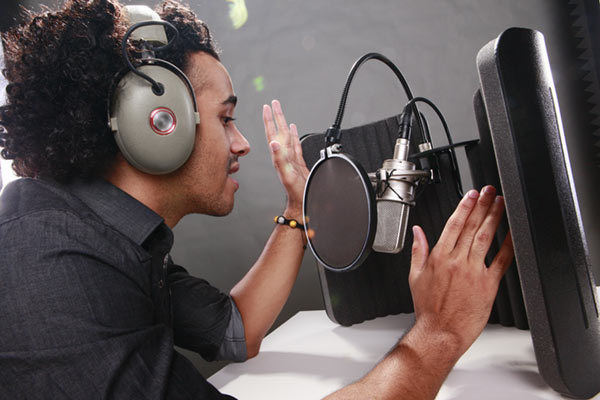 GRADUATE EMPLOYMENT ASSISTANCE
Because you will be learning in the "real world" as an extern with RRFC, you will have the opportunity to form valuable working relationships with real industry pros within your field of study (i.e, film, music, radio or culinary). It is through these connections that so many of our students  and graduates get hired. Many of our students have even gotten hired before they graduate. Oftentimes, they secure work at the same company where they did their externship. Should you need additional help in finding work upon graduation, RRFC offers a year of graduate employment assistance which includes assistance with perfecting your résumé, procuring job leads, and additional lessons designed to help improve your employability.
Are you ready to make the leap into a new career? Click here to start the enrollment process. In as little as six to nine months, you could change your life and get started building the career you want!
Learn More