Recording Connection grad Tommy Hendricks:
From NFL player to music maker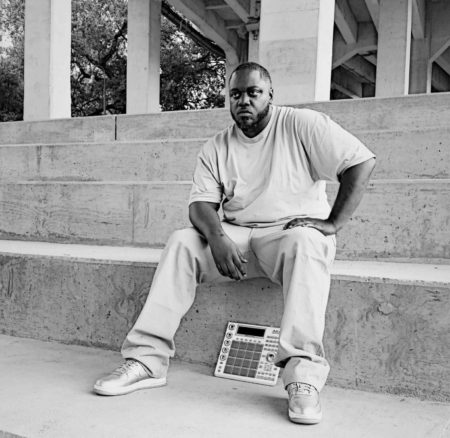 When one road ends, where does the next one begin?
Tommy Hendricks
had traveled the road so many young athletes dream of. Growing up in Houston, Texas, he'd been playing football since the age of seven. From high school, he played for the University of Michigan, where he was part of the National Championship team that defeated Washington State in the 1998 Rose Bowl. After being drafted by the Miami Dolphins, he spent the next several years playing in the NFL, first for the Dolphins, then for the Jacksonville Jaguars.
But when his football career was over, Tommy says he struggled for a while, trying to figure out his next path.
"I sold cars for a while in Fort Lauderdale," he says, "came home [to Houston] and did door to door sales for an energy company. I was a plumbing apprentice. But it was hard finding something that I loved just as much as football—you know, something that I wanted to continue to do. So that was tough."
Eventually, Tommy found the inspiration he was looking for by going back to his roots.
"I've really been around music my whole life," says Tommy. "My mom, for as long as I can remember, she played organ and she actually had a Hammond organ in the house…I'd try to get on it as a kid and try to mess around with it. My dad is actually from Detroit, so he was a big Motown fan… So I listened to a lot of that music. I was always around it… it was the thing that really motivated me and inspired me, so I started making music."
Tommy initially thought about starting his own record label, but he soon decided to channel his energies towards something more immediate and which called on his innate musicianship. "It seems like when you first start in the music industry, you have huge aspirations and you want to do everything," he says. "You want to own the record label, you want to be a producer, you want to do everything, but as you learn you have to focus on one thing."
For Tommy, that "one thing" became music production. After plugging at it on his own for a few years, family once again became the inspiration.
"My mom is in her 70's, and she went back to school here in Houston, at Texas Southern University, and was taking music classes and things like that," he says. "I said, you know what, if my mom can do that and go back to school and continue to learn something that she loves, what's stopping me?"
Tommy started researching schools and soon found the Recording Connection. He decided to enroll and was paired as an apprentice with mentor Ricky Rich at the acclaimed
Studio 713
in Houston. Tommy says working with Ricky really helped him up his game.
"I like Ricky. He's a straight shooter," says Tommy. "If there was something that you needed to know or any questions you had, it was always an atmosphere where you didn't feel like you were asking a dumb question. He definitely took the time when he had it to sit down with you, and if you asked him, 'Hey, Ricky, can you listen to this real quick and tell me what you think?' he would do that…If he liked it, he'd tell you. If he didn't, he'd tell you. So I really respect him from that aspect…Just to get that experience and being in an industry standard type studio and seeing all the musical artists who would come through there and just to be around that, it was definitely inspirational…to be around major artists in the studio was definitely a good deal."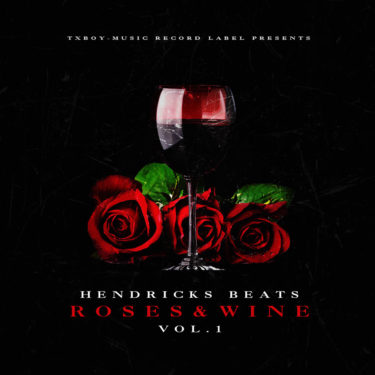 As Tommy worked on his career, he could also see some of the business aspects of his NFL years kicking in. "It's like any other business; you have to build it," he says. "You have to gain contacts and build relationships…You could be the greatest producer or rapper or singer  or whatever, but if nobody knows you or knows what you do, it's going to be a lot harder."
Tommy's studio training has already paid off in a big way. He just signed a music production deal with TxBoy-Music Record Label. Later this month, he'll release his first instrumental album, titled
Roses and Wine Vol. 1
.
"It was definitely a blessing, especially for someone like me who just started a little over four years ago," Tommy says. "I think that's a great accomplishment to get a production deal, and it just shows how much I've grown since I first started with the help of going to school at RRFC."
Now getting established on his new road, Tommy doesn't see music production as his "plan B" after retiring from football. Instead, he sees it as an extension of his path, and he is excited for his future.
"I honestly believe that I can be better as a producer or engineer than what I was as an athlete," he says. "And that's saying a lot. Because for one thing, I can do it for longer, and I finally have found something that all the lessons that I learned in football and when I was at Michigan and in the NFL, I can finally apply all those things to music as far as working hard and getting better every day, not being afraid of competition, not being afraid to fail or fall. So all those things I can apply to my music…
Maybe everything that I went through when I first got out of the league and working at different jobs and dealing with different issues, I look at it as maybe that was God's way of getting me prepared for what I'm doing now," Tommy adds. "Although I do wish I could have gotten into a music production career earlier, I think everything fell into place right when it was supposed to."
* * * * *