One-on-One Mentoring
LEARNING FROM A MENTOR, NOT A TEACHER
One of the most important traits of the Recording, Radio, Film Connection and CASA Schools is the way we teach our students. At RRFC, you're not simply one face in a classroom of dozens, competing for the attention of your instructor. You're the only one in the class. That's right: every RRFC student is paired with a mentor, and all instruction happens one-on-one.
Who is Your Mentor?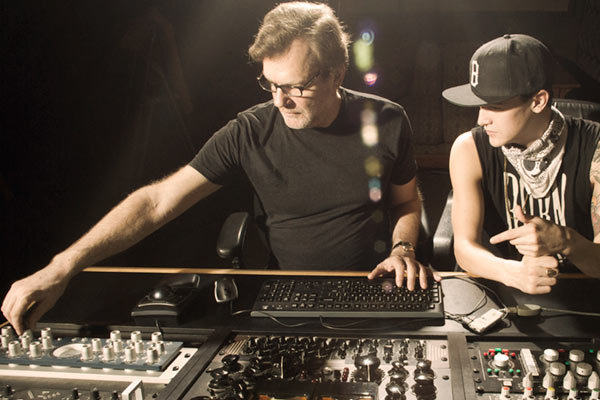 Let's start by saying who your mentor is NOT. Your mentor is NOT a full-time instructor paid to teach a large group of students several times a day. Your mentor is NOT a lifetime academic, or someone who perhaps used to work in the industry. Your mentor IS an actual working professional in the field, someone who understands how the business works beyond the textbooks. Your mentor IS someone who knows the ins and outs of the industry RIGHT NOW, and is currently making a living doing what you want to do. Your mentor IS a successful music producer, audio engineer, filmmaker, broadcasting professional, or master chef, ready and willing to teach you his/her secrets in private, one-on-one sessions.
Why is One-on-One Training Important?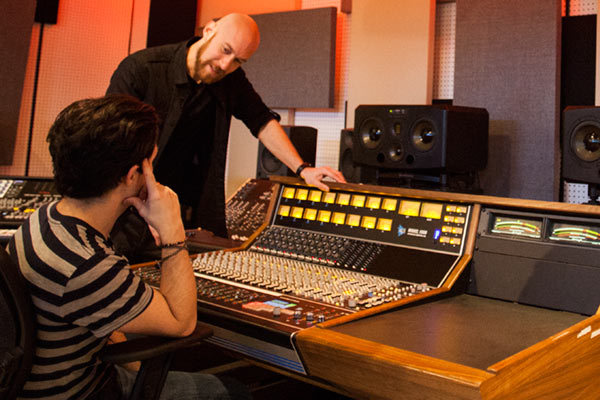 With the industries we serve (recording, radio, film and culinary), it's been proven time and time again that one-on-one mentoring is the best way to prepare someone for a career. In fact, that's exactly how people used to learn before there were formal schools to teach these skills. Even today, the most successful people in these industries will almost always point to a mentor as a key to their success, whether or not they went to school!
While not every profession requires this kind of personal instruction, there are several key ways in which RRFC's mentor-apprentice (extern) training gives you an advantage:
Learn at your own pace. In a class, the teacher sets the pace, and it's the students' job to try and keep up. Since not everyone learns at the same speed, this poses a problem for some. With one-on-one instruction, the student sets the pace.
Learn more quickly. Even though you set the pace, you'll be surprised at how quickly you can learn when you aren't competing with a bunch of other students in the room.
Learn more effectively. In a classroom setting, it's far too easy to miss important points because the teacher doesn't have time to address every question. When you have the mentor/teacher all to yourself, you can ask any questions you like—as often as you like. Your mentor is there to make sure you understand each point before moving on to the next.
Learn the tricks of the trade. Every successful professional has certain techniques and tricks and secrets that aren't taught in the textbooks. Watch and listen, and you'll learn these tricks of the trade.
Learn the right way. We hear it all the time: someone graduates from a trade school, and when they go to work their first job (or perhaps an internship), they have to unlearn almost everything they were taught in school because they find out things aren't done that way in the real world! With one-on-one training from a working pro, you learn how things are done in your industry right now—you're on the cutting edge.
The bottom line is that people who are trained one-on-one in our industries get a higher quality of education; they learn more quickly, so they can get started on their career sooner; and because of their personalized instruction, they are usually better at what they do.
At RRFC, we don't just want you to succeed in your studies—we want you to succeed in your career, after you graduate. Training you one-one-one with a mentor gives you the very best chance of succeeding at both!
Learn More