Film Companies
WELCOME, ASPIRING FILM PRODUCERS, DIRECTORS, SCREENWRITERS AND EDITORS!
RRFC'S FILM CONNECTION TRAINS YOU IN A REAL FILM PRODUCTION COMPANY.
Learn on the set or in the field, not in a classroom!
The foundational teaching approach behind the Recording Radio Film Connection & CASA Schools is to train all our students as working externs on-the-job in real workplaces. For our film students, "on-the-job" oftentimes means "on-the-set!"
We have 30-plus years of experience at helping hardworking, proactive individuals learn the ins and outs of filmmaking from real film professionals who can teach you the industry practices you need to know. And since you won't find those film professionals teaching in film school classrooms…we bring you to where the pros are! That's right–as a student with RRFC's Film Connection, you won't spend a single day sitting in a classroom. Instead, you'll be paired with a real film professional in your field of interest who will train you one-on-one as you participate in actual film productions, learning the ropes by actually participating in the process!
Where Will You Be Learning?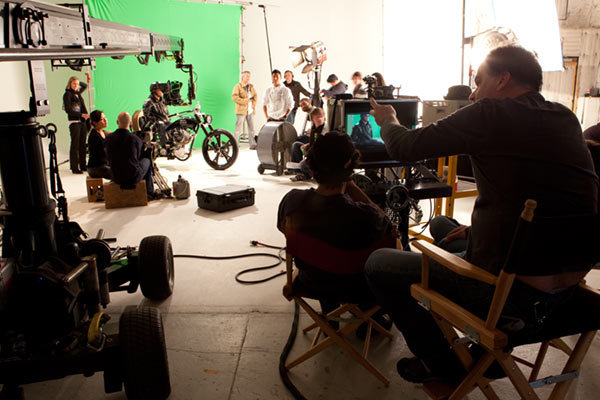 We have connections with hundreds of seasoned film professionals all across the country—not just in Hollywood or New York (although we are connected in these places, as well). That means you don't have to relocate (unless you want to), because we can place you as an extern inside of a real film production company near where you live.
That being said, as you probably already know, film productions don't happen in just one place. Some days, you might be working with computers at the studio; other days, you might be at a sound stage, or on location. The location depends on what the production calls for, and as you shadow your mentor, or act as part of the crew, you'll go wherever they are going. (Some of our students have gone on road trips with their mentor's film company. One even got to go overseas for a film shoot with his mentors!)
As part of your externship, here's where and how you can expect to learn:
In the film studio (for in-house shoots, editing and post production)
In recording studios (for ADR, voiceovers and post-production sound)
On location (for location shoots with cast and crew)
In remote Skype sessions (As part of your curriculum, you'll have one-on-one screenwriting lessons with a seasoned scriptwriter as you learn to develop your own film ideas.)
Anywhere else your mentor happens to be working!
Industry-Leading Companies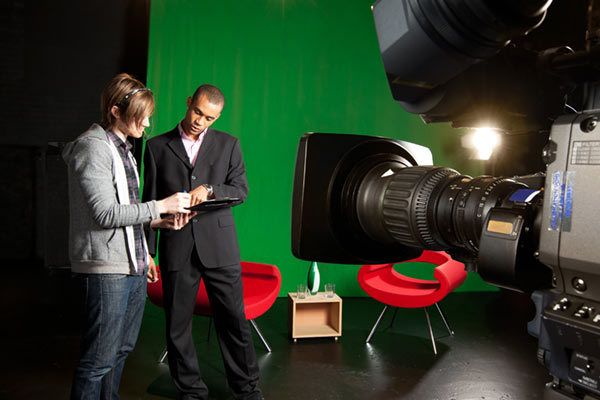 At RRFC, we carefully screen all our mentors (no pun intended) to make sure they have the experience, track record, and industry access that our film students need. Many of these mentors own their own production companies, while others are part of larger film companies. These companies afford plenty of opportunities for our students to learn because oftentimes they are working on a number of different projects at once, from commercial work for clients to music videos for major artists, to feature film productions and more! But one thing is certain: whether you're working with an Emmy-winning film company in Nashville, or working on-location with a groundbreaking company in Atlanta's emerging film scene, or in a one-on-one session with an acclaimed Hollywood screenwriter—with RRFC's Film Connection, you can be assured you're learning from actual filmmakers who are accomplised at what they do, and are glad to share their secrets with you!
Are You Ready?
If you're ready to learn from a working filmmaking professional; if you're ready to get going at building your film career; and if you've got the passion and drive to make the most of the opportunity—then give us the opportunity to get you on the set! For more information on RRFC's Film Connection training program, click here.
Learn More