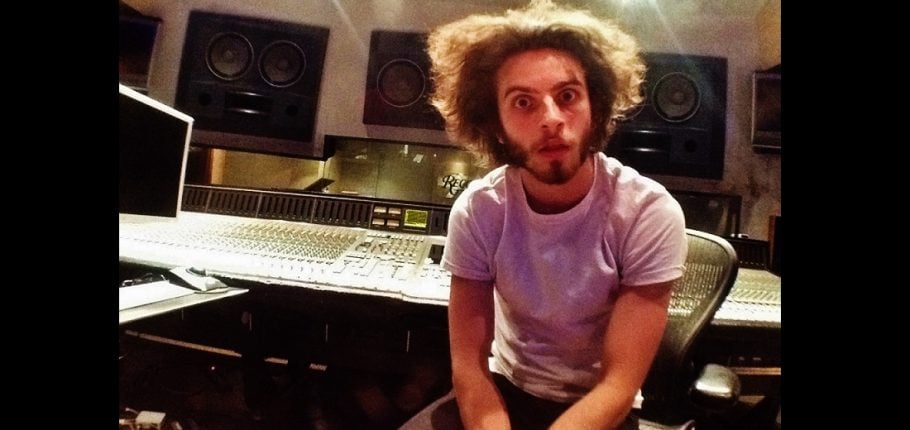 A self-described "middle-class white Jewish kid in San Francisco," Issac Wolfe seemed perhaps an unlikely guy to be drawn to rap music. "I always connected a lot with it," he says. "I listened to these stories of kids, you know, talking about gang violence and growing up and struggling, and I felt far more emotionally connected to those stories than to, you know, like, indie rock songs or EDM."
His love for rap eventually fueled an interest in getting into the music industry, but a move to Los Angeles and persistent plugging without connections left him discouraged.
"In the middle of the night, I was lying in bed," he says, "and I was thinking about what I was doing, and I was getting tired of telling people that I was in L.A. trying to promote a record because it didn't feel like that was really what I wanted to do. I impulsively pulled out my computer and started looking online at the different kind of audio engineering programs and I saw Recording Connection."
On an impulse, he applied online, and before he knew it, Isaac found himself at the prestigious United Recording studios in Los Angeles, externing to noted engineer Matt "Linny" Linesch, whose credits include Van Halen and Edward Sharpe & the Magnetic Zeros. "I knew that it would be incredibly beneficial to spend time with somebody who was as successful and experienced as he was," says Isaac. "Every time I see him in the studio with…people who are paying him to work on their music, he is open to every suggestion. It's like he becomes this significantly softer and more open guy when he's around the artists, and that was very cool to see."
Now with his foot in the door, Isaac decided to apply persistence once again, this time in looking for a job at an L.A. studio, even before his externship was finished.
"I must have applied to 10 or 15, or 20 different studios," he says, "all of which kind of said the same thing. It's just like, 'Hey, we're not, you know…'"
Then a random email paid off: he got a call from the prestigious Hollywood studio, the Record Plant, inviting him to come in immediately to interview for a runner position. He jumped at the chance and got hired!
Now splitting his time between his externship and the Record Plant, Isaac looks forward to running his own studio one day. In fact, he says he and his roommates have plans to save up and build a studio in the back of their house. Persistence has paid off so for Isaac Wolfe: no doubt it will pay off again.
Travis Ball Learns from Legend Warren Huart
The Program for People Who Hate School
Charles Huston Gets Going in Hip Hop