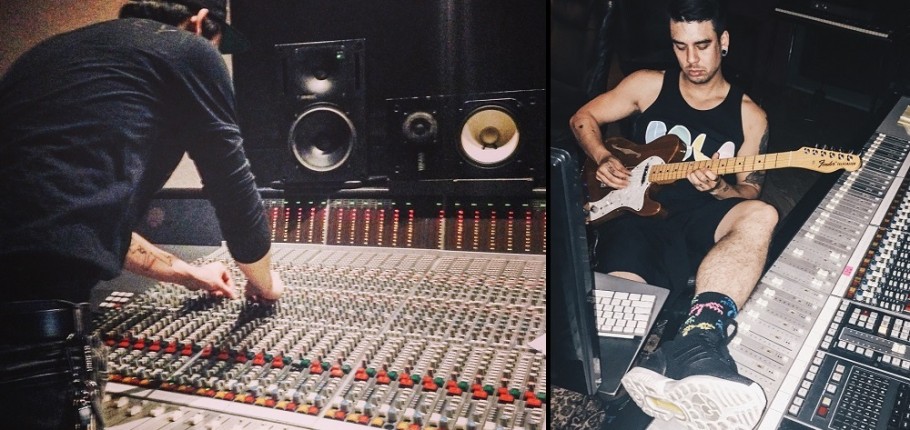 Recording Connection student Charles Huston (Chicago, IL) is a lifelong, self-proclaimed "tech head" who says he knew from his early teens that he wanted to produce music. "I was big into shoegaze," he says, "so I started getting into Radiohead. I was really big into Pink Floyd, My Bloody Valentine, just the craziest textures…And then you get into the Beatles, you really like the song, and you find out the reason you really like it is because what it is doing sonically and the crazy arrangements. And then you figure out that there is Sir George Martin involved… You realize there's like this whole process around things."
Naturally, after high school, Charles decided to study audio production in college. But he soon got disillusioned with classroom learning, and eventually dropped out. That's where he says things got a little dicey. "I was getting into a good amount of trouble living in the burbs," he says, "and it kinda got to the point where it's like, 'Okay. How serious can I take this whole music thing?'"
Charles discovered that the Recording Connection could get him in the door of a real recording studio as an apprentice, and when his mother offered to put up the tuition for him, he jumped at the chance, and landed at noted Chicago recording studio Rax Trax Recording, where he was mentored by Andy Shoemaker. It was the perfect environment for Charles to find his footing quickly. "Once I got in the Recording Connection, it wasn't long before they go through the whole shadowing plan, and then they let you start assisting," he says. "I got into having my own sessions booked real quick."
From there, Charles began working his own contacts and building relationships, shedding his previous infatuation with shoegaze rock for the urban sounds of Chicago hip-hop. Before long, he had begun building a solid reputation as a freelance producer, doing sessions in multiple studios and working with up-and-coming artists like Lucky X and Shy Shanty, and even forging a relationship with producer Tapez (who helped co-produce Kanye's song "New God Flow"). Charles emphasizes that beyond getting your foot in the door of a studio, what you do from that point may matter even more.
A lot of kids have the desire to be the next great producer or engineer but aren't willing to put in the work on the things that happen outside the studio," he says, "which is sometimes more work than what actually happens in the studio."
Today, Charles is actively building his career, making his mark on the Chicago hip-hop scene, and is currently in talks with investors to build his own studio. Thanks to Andy's mentoring at Rax Trax and the Recording Connection's on-the-job training, the former music school dropout has come a long way.
Learn more about Careers in Music.
Get real world advice and insight on our Audio Blog.