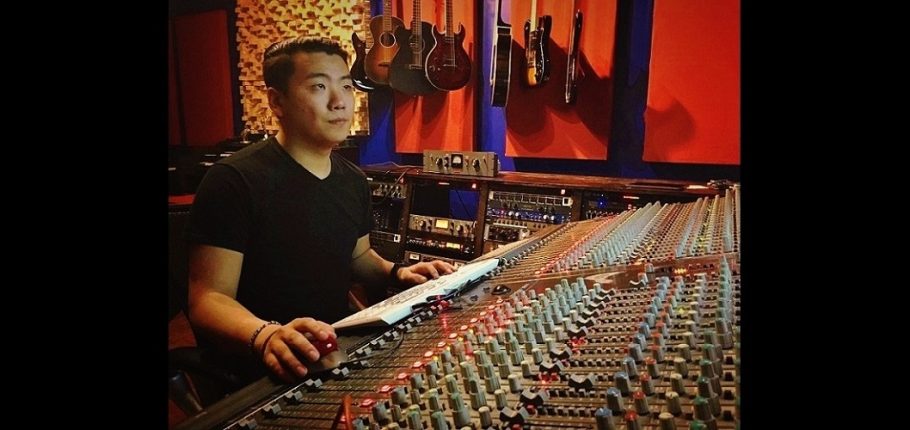 "I hated school," says Recording Connection graduate Paul Raymond. "I hated the fact that my teacher had to teach 20 kids because I didn't learn anything. I already knew what they were learning, so I wasn't learning anything new."
So when Paul decided to pursue a music industry career, he was admittedly reluctant about the idea of going to a traditional school for it. When he discovered the Recording Connection could train him on the job, he was amazed. "My friend Chad…referred me to the recording school, and I was like, 'Holy cow, how did I not find this?'"
Because of his interest in rock and metal, the Recording Connection placed Paul at Metro 37 Recording Studios in Detroit, Michigan where he was mentored by music industry veteran producer/engineer Kevin Sharpe (Fall Out Boy, Shinedown). Paul jumped in with both feet, and his mentor took notice.
"He had me start unplugging his whole front studio," says Paul. "I unhooked everything, rolled up all the cables, set them on the side, and then he's like, 'Oh shoot! I gotta go get my kid!' So then he left…From my previous knowledge, I was able to put together the rest of his studio for him. When he got back…he was impressed that I could put it all back together. And so right then, he realized I had background and that I could do a little bit more than probably most people that had come in."
Things continued to progress for Paul, as Kevin started involving him in more and more sessions, took him out to some live gigs, and even let him run his own sessions. Today, with his apprenticeship complete, Paul has never left, and continues to run his own paid sessions regularly. In a very real way, Paul—the kid who hated school—has leveraged his on-the-job training to work his way into a job.
"Working at Metro is like everything I could dream of," says the Recording Connection grad. "I have all the respect in the world for Kevin, because he taught me everything I know."
RC grad Chris Litwin builds his own recording studio with help from his mentor!
RC grad Jake Kiyokane gets working at famous Los Angeles studio!