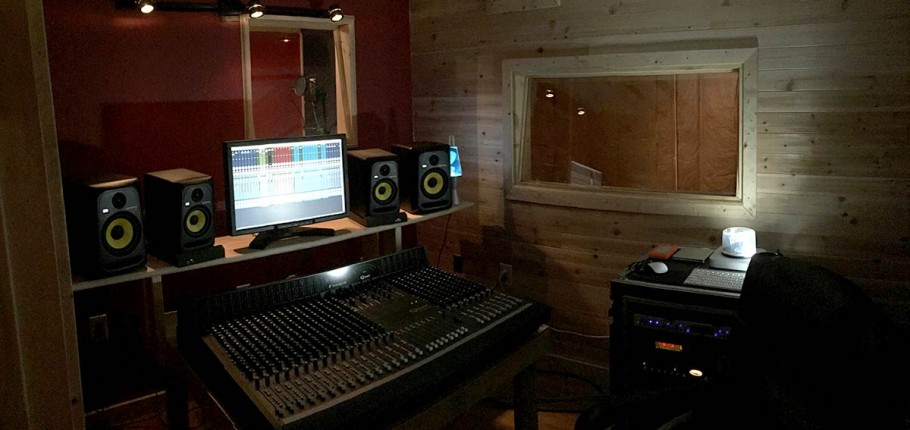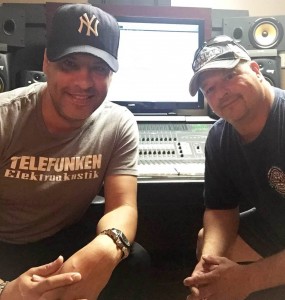 Forty-five-year-old Recording Connection graduate Chris Litwin (Meridan, Connecticut) was a lifelong musician who decided to pursue a career in audio engineering. But little could he have imagined that his training would one day lead to building his own recording studio with help from a Grammy-winning producer!
Chris says he first got the engineering "bug" back in 2003 when his band was recording an album in a local recording studio. He remembers being enamored by the whole production process.  "I was just blown away on how music is created, how it was processed," he says. "I wanted to be that guy."
Getting the training he needed proved to be a challenge, however. With a stable day job as a senior mechanic, he couldn't make the trip to nearby New York City to attend school. But he soon discovered the Recording Connection could arrange for him to apprentice in a recording studio near where he lived, working around his schedule.
Chris decided to enroll—and that's where things began to change for him.
It turned out that there was an apprenticeship opening in nearby Waterbury, CT with Edwin Ramos, a Grammy-winning producer/engineer who works with clients like Mary J. Blige, Dr. Dre and Kirk Franklin. "The guy's an absolute genius," says Edwin. "It just blew me away some of the recordings that he has in that studio, and how he makes it sound."
Not only did Chris get the opportunity to learn one-on-one from one of the best, but as is so often the case with mentors and apprenticeships, the two formed a bond that has lasted past the program. In fact, when Chris decided to build his own recording studio, his Grammy-winning mentor stepped up to help!
Now that Chris is graduated and moving into his own career, it's obvious talking with mentor Edwin Ramos that he still thinks highly of his former student. "Chris is very motivated, very focused," he says. "One of my best students. Recently graduated and just recently launched his own recording studio and is doing very well… He took my advice, and he's got some pretty cool clients right now…He deserves everything that he's got and everything that's coming for him."
As for Chris, he's grateful for his mentor and for the experience he received in the studio. "Lacking that knowledge starting out so many years ago, Edwin has given that knowledge to me, and I'm very fortunate to have worked with him," he says. "I would recommend anybody going to him…I sit in my studio and I go, 'I'm thankful for what I have.'"