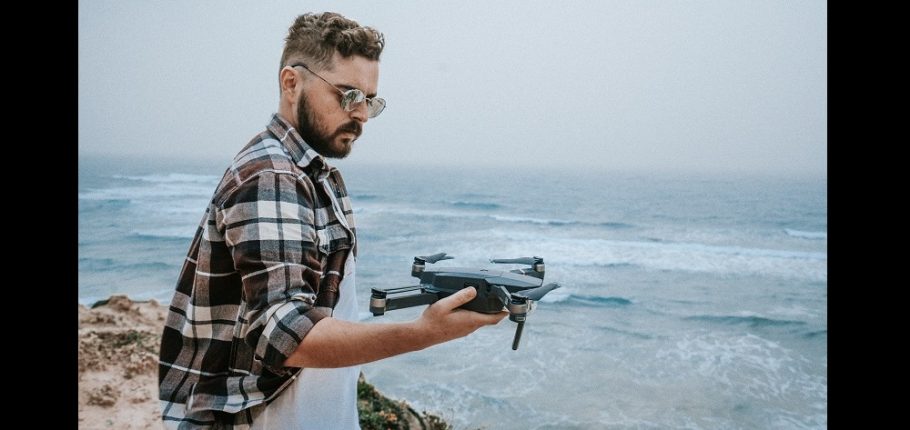 Being a creative professional is a career path that's less straight ahead, more filled with twists, turns and moments of highs and lows. Working in a creative field requires agility, quick thinking, and a sense of self confidence. It's important for us to consistently improve our skills, refine our talent, and to remain attuned to the latest movements and trends, even if we choose to ignore them or chart a different course. For all these reasons, including those below, having side projects can be a major boon for your career and your level of happiness too!
Experimentation Keeps You Interested and Inspired
Precisely because you don't have a gig or a professional relationship to protect, side projects allow for you to explore and experiment. If you're a cinematographer with a certain signature style, having something you're shooting on the side can allow for you to grow your repertoire, try out a completely different shooting style or various alternative angles and shots. Let's say you want to find out how to evoke fear and suspense in some never before seen ways. A super short about a home invasion just might get you another tool or two to add to your toolbox. Having a safe space to "play" can keep you interested, inspired, and relevant in your field. Getting a drone and capturing views of lush forest and winding roads, just might give you the template for adding dimension and a sense of wonder to that Kubrick-inspired film you'll be working on next fall.
Side projects also have the uncanny ability to teach you to fall in love with your medium again and rediscover what you fell in love with in the first place. Side projects let you take chances, build things that are made to fail (or likely to do so), and learn new, important things in the process.
You Get to be the Auteur
Especially when we're first starting out on our career path it's often necessary to pour our talents and energies into someone else's vision. Do this and doing it well and with openness and a generosity of spirit can make us someone artists and visionaries want to work with again and again. Nevertheless, every creative needs to tell their own stories and express their own art. When you have your own side projects going, you get to be the auteur, the director, the sole creator. Having partners, key collaborators, and professionals to work with is huge but so is staying tapped-in to your own creative power.
Any number of now-famous artists made it big with thanks to the success of what started out as a side project. Say you're a bass player who secretly wants to write songs and sing. Nothing's stopping you. That tune you've been humming just might be something big if you ever get around to it, so do it!
You Get Stuff to Add to Your Reel, Repertoire, Resume
When you do cool stuff and are the sole creative, you get to add that to your reel, repertoire, or resume. Now, guess what? You've got super cool stuff to show to potential clients, investors, and people you want to work with. Need I say more?
Remain a Contender
The more successful we become, the easier it is to get set in our ways and soft around the middle. Challenging yourself keeps you sharp and prepared to work hard, go up against the competition, and push yourself day after day.
You Have Choices
Side projects can be as small or large as you want them to be. They can be directing a feature film or shooting a 30 second reel for your new, upcoming web series. They can push or pull you in whatever direction you want, even towards your own personal growth. What are your weaknesses? What are the darker or more deviant sides of your personality like? How would a side project help you grapple with them? You might just strike a deep chord, work some things out for yourself, and find your audience along the way.
Being a creative isn't a job, it's a lifelong journey. If you're serious about thriving in your career it's vital to always push yourself towards growth. Think of your side projects as training drills, as workouts you have to do at the gym, or mountainsides you have to scale to get to the top. When you've constantly got a side project simmering on the back burner, you've always got a way to tap back in to your inner drive and inner fascinations. Don't fall backwards into a career you're lackluster about. Strive and grow and get used to feeling the discomfort that comes from pushing past your comfort zone.
Tips for Overcoming Creative Funk
Networking 101: Conversation Starters
EDM Jobs That Actually Exist!