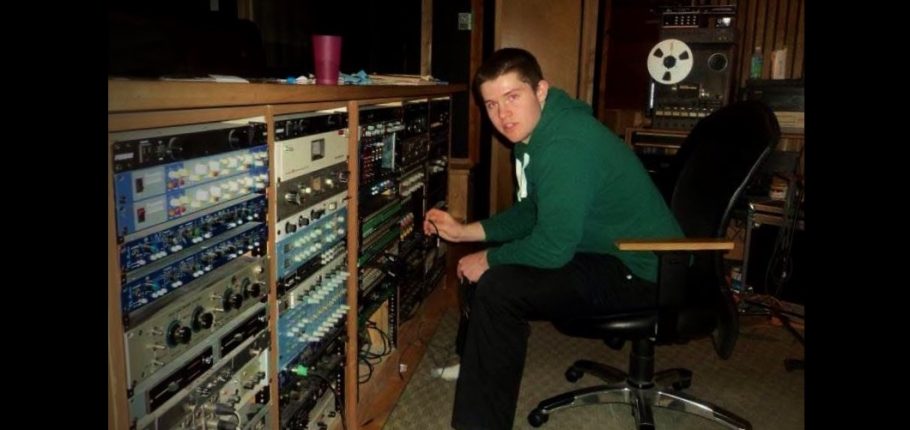 From no studio experience to hip-hop engineer in a few months? How does something like that happen? Ask Recording Connection student Darryl Thiessen, who got hired at YSMG, one of the top up-and-coming hip-hop labels in Winnipeg, Manitoba.
Darryl came to the Recording Connection with nothing more than a desire to work in the industry. "I really wanted to be just involved in music," he says. "I don't have a lot of connections to any sort of music scene at all. So I entered the program and saw it as more of a way to get my start."
His "start" came in the form of an apprenticeship with mentor Len Milne, who heads up Bedside Studios in Winnipeg. Undeterred by Darryl's lack of experience, he agreed to take him on as a student. "I didn't know anything," says Darryl. "He just kind of took it really slow with me. He was really nice and kind of explained different amps, different preamps, microphones, just very basic to start off with."
But when you're learning hands-on, it doesn't take long to learn the ropes. In fact, by the end of the first day, Darryl says he was already editing. "I remember my first day, [Len] had a guitar track and he was about to edit it, and he said, 'Hey, can you edit this?' I was sitting behind the desk, and he was behind me for the first five or ten minutes just to make sure I wasn't making any mistakes. But then after those five or ten minutes, he was like 'Okay, you've got the hang of it.' Then he kind of just went off to the side, and he was still keeping an ear on me, but I was making most of the right calls. Every once in a while he would be like, 'Check that again,' and I fixed it up."
Learning in the studio also gave Darryl plenty of exposure to music producers and other pros, which is how he got the connections that ultimately led to the opportunity at YSMG.
"Bryce Kaminski, a producer that had come into the studio while I was apprenticing there, he was actually really nice," says Darryl. "He was just opening up a studio at the time with some of his friends, or it was actually part of a label. They were looking for an audio engineer…So it lined up perfectly…right as the program ended…that's how I kind of got introduced to a whole other group of people through him."
Before he knew it, Darryl found himself working in the heart of the emerging hip-hop scene in Winnipeg, recording albums for artists like rapper Finalie—just months after starting in Len's studio with no prior experience! Darryl loves working with a variety of different artists, and says it couldn't have happened without the intensive on-the-job training he received as an apprentice.
"Working with a mentor really helped me learn what it takes to make it in the industry," he says. "[It's] definitely a huge learning curve for just getting what the artist likes…I absolutely love working with music and engaging with the artists and groups to hear what they want it to sound like and helping them find what they're looking for…It's one of those careers [where] you never stop learning."

Charly Houston Rocks Chicago's Hip Hop Scene
The Best Audiophile Websites
A "Clever" Pairing: Recording Connection Students Release Hip Hop Album