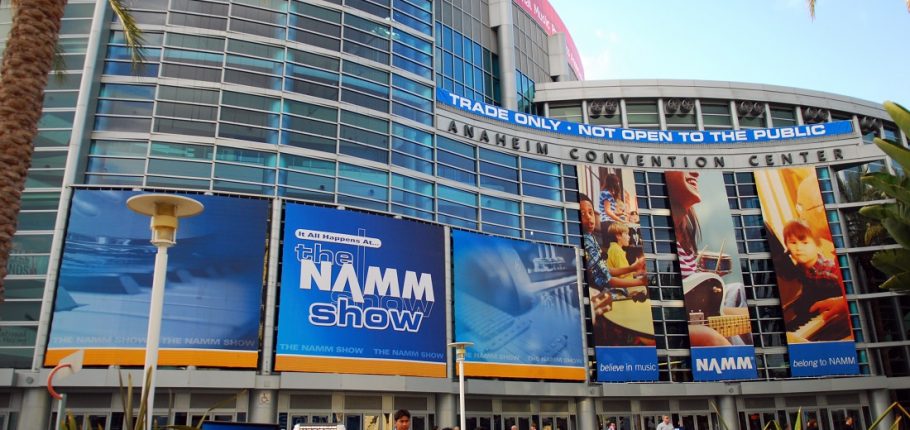 Being in the music industry is all about having connections, being known, and being in the right place at the right time. Yes, you've got to have skill, yes you've got to have a body of work but you also need to be known by the folks who can hire you and/or introduce you to other working pros. One of the best ways to become part of the audio engineering scene is to go to various audio events and music conventions. Be your amiable self and you can meet a LOT of the right kinds of people while getting super jazzed at the great gear and the hubbub of activity fueled by advancements in music technology and a collective love of making music.
Below are a list of exciting industry trade shows and festivals that you should definitely look into attending.
The NAMM Show
Held in Anaheim, California every January, the National Association of Music Merchants puts on a massive convention—The NAMM Show. Manufacturers, musicians, producers, audio engineers and folks from all sides of the industry converge to showcase their wares, attend workshops, and network. Over 100,000 people from 120 countries are in attendance. As far as audio events go, NAMM is one of the prime places to meet and greet pros from all over the globe.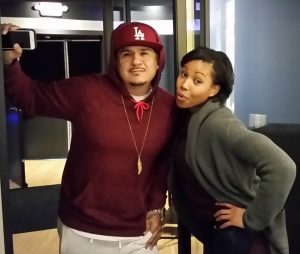 Audio Engineering Society
AES or the Audio Engineering Society holds numerous conferences around the world. The two that are coming up the soonest are in Berlin on May 20th -22nd and in New York on Oct 18th through the 20th. The AES is a very prestigious institution that has helped countless audio professionals find their way into the industry. It is one of the best places to meet people, become part of a community of audio people, and to stay abreast of the state of the industry.
Check out Connected hosts DJ IZ and Cloie Wyatt Taylor at NAMM 2017
MIDEM
MIDEM, which stands for Marche International du Disque et de l'Edition Muscale, is one of the largest, most acclaimed, and most significant music trade shows in existence. Held in Cannes, France every year since 1967, it's one part trade show, one part performer showcase. By day, the industry showcases their newest gear and products. By night there are performances by both established and up-and- coming artists. Needless to say, the show is swarming with publishers, developers, brand managers, and agents. The price of admission isn't cheap, so this isn't a show for those on a budget, but once you've got your sea legs, if you're looking for a real breakthrough this could be the place!
North by Northeast
You know South by Southwest? Well, this is the northern answer to it. NXNE isn't as large as South By, and its goals are slightly different, but it's well worth the trip for someone looking to get noticed. North By is more oriented towards indie sensibilities. It's focused on film, comedy, gaming, and the arts, like its larger cousin, but it's more oriented towards artists who are pursuing their own vision. DIY artists definitely check out this newish, northern fest.
South By Southwest
South By, SXSW or sometimes penned "South X" is a strange, albeit beautiful animal unto itself. It sprawls across the entire city of Austin, Texas. While it's not exclusively audio engineering focused its genesis was as a music festival, so there are lots of people there that would be good for you to know. It's all about being prepared and creating opportunties and chances for your preparation to serve you well. Hence, take your face (and the rest of you) to South By, revel in the art, culture and community and network in totally nonchalant, manner.
Breaking into the recording world isn't always an overnight thing. You've got the be willing to hustle, shake hands, and grind it out. There will be false starts, handshakes that amount to nothing, and even people who let you down. But, there will also be positive surprises, hard-earned pats on the back, and the confidence that comes from investing in yourself and working damn hard to ensure your investment pays off.
Go!
Photo cred: Brandon Daniel
Music websites you need to know about.
Recording Connection grad Isaac Wolfe Hired at Record Plant!