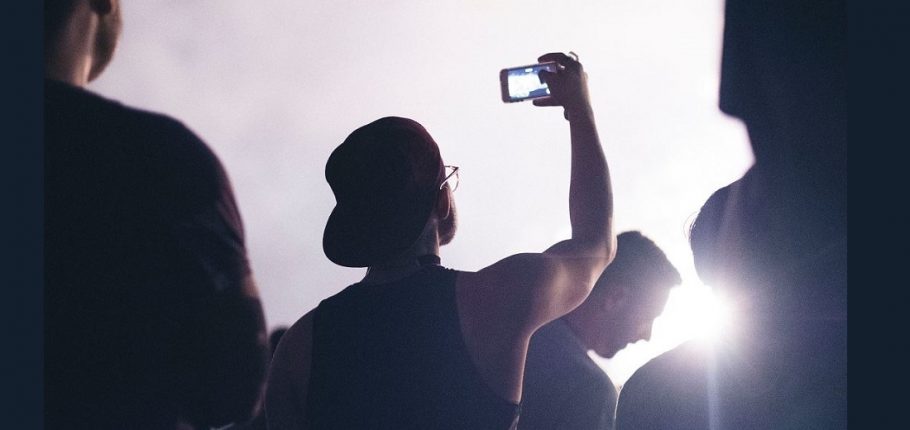 To be a filmmaker in 2018 you've got to have ample get up and go, including the ability and dedication it takes to consistently produce fresh work. Nowadays going out and shooting your own stuff isn't a nice weekend hobby, it's what you use to differentiate yourself from the rest, to show just how dedicated and capable you are of going the distance on a project, getting it done, edited, and delivered with beautiful results. Want to show the world what you're made of? Show them then, with your own short film or even a shoestring budget feature. And yes, you can shoot it all on a smartphone! Even Steven Soderbergh is all about it!
Smartphones are cheap, produce quality work, and are quite literally, in everyone's pocket. Listed below are our picks for the best smartphones to film with that can help you produce great, interesting work for hardly a dime.
Apple iPhone 8 Plus
$1000
At just about 1k, or slightly higher or lower depending on the vendor, the iPhone 8 Plus is probably best reserved for those with extra cash laying around. The image quality is beautiful and tends to be brighter than the Google 2 XL. Telephoto zoom is available on this model as well but when it comes to stabilization and audio, the Google 2 XL does better. Check YouTube for a good breakdown comparison.
Apple iPhone 7 Plus
$670
Sure it's not Apple's latest release but bear in mind that the iPhone 7 Plus is just about everything you need in a smartphone you'll be filming with. It offers wide-angle lens and a telephoto one. It's also much better in low light than previous iPhone models, and the iPhone 7 Plus captures colors better too.
Google Pixel 2 XL
$799
The Google Pixel 2 XL makes leaps and bounds beyond former Google phones. With a F2.4 aperture (iPhone 7 Plus & 8 Plus have F2.2), impressive color resolution, superior stabilization, and a new processor which allows you to shoot 4K video with no shutter lag, the 2 XL is definitely worth a serious look. Another thing to mention: iPhones shooting at full HD will give you a screen resolution of 1080 x 1920 pixels, while 2 XL gives you a richer 1440 x 2880 pixels. The 2 XL's video recording has 3 settings to choose from: 1920 x 1080 @30 FPS, 1280 x 720 @30 FPS, and 640 x 480 @30 FPS which can give you greater creative choices to work with vs. the iPhone models' solo option of 1920 x 1080 @30 FPS.
The LG G6
$500
Like the iPhone 7 Plus, the LG G6 has two lenses: a wide-angle lens and a telephoto. The close-up lens has an aperture of 1.8. It also has optical image stabilization and phase detection. Of the cameras on this list it's the cheapest at $500. So, if you're a filmmaker on a budget this is a good starting place. The minimum storage is 64 GB so you'll be able to shoot for a little while before things get backed up.
OnePlus 5
$630
The OnePlus 5 is actually a really good deal for the money. It's got 6/8 GB of ram so everything you do on it happens incredibly smoothly. It also has a really nice 5.5 inch display so you'll actually be able to evaluate what is happening. It comes in two types the 64 GB and the 128 GB version. Either is a completely respectable phone to shoot short film.
As an up-and-coming filmmaker the last thing you need to do is waste money on things you don't need. Focus on telling a great story that captivates without need for expensive locations, lots of lighting, or other common drains on the budget. Show them what you're made of!
What You Need to Know About The 90s Indie Films Craze
Keith Huff Learns the Realities of Filming On-Location