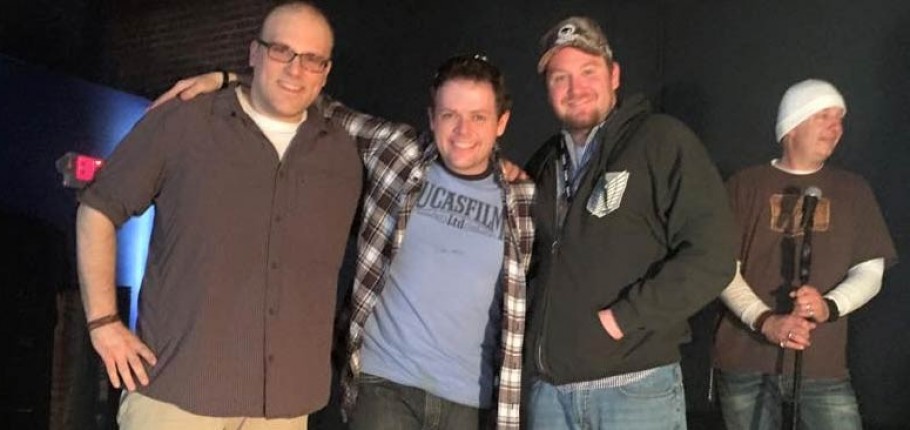 In the months since enrolling in the Film Connection, Keith Huff has gained more experience with film production than many film students get after years of film school! As an apprentice with Herschel Zahnd of American Recording Co. in Louisville, KY, Keith has found himself working hands-on in an integral role helping his mentor on a number of different film projects.
But that's just the start of it: proof positive that forming good relationships matters in this business, his mentor ended up returning the favor, serving as Keith's director of photography (D.P.) for the shooting of his debut short film, For Sale By Owner.
Using the film as an opportunity to teach Keith the ropes, Herschel started by advising him on creating a manageable script. "All my ideas were huge. I had all these big, epic story ideas," says Keith.  "Part of the assignment in the book was you had to direct the first ten pages of [your full-length script].. And Herschel was like, 'Yeah, that's going to cost us $100,000 for the first ten pages.'…[So] Herschel gave me an idea like, 'Why don't you just write a ten-page story? Just from beginning to end, just go write a story, something small. Think about what we have available to us.'"
The resulting script was For Sale By Owner, which turned out to be a crash course for Keith in location filming. Keith relates that Murphy's Law was in full effect, as over several days of shooting he had to deal with firing actors, losing and rescheduling locations, and even working around adverse weather.
"It was mid-July, 100-degree weather,"says Keith. "Thunderstorms every single day would just come in right at the end. We would finish a scene and then dark clouds…We actually lost our set on the third day…But we just kind of rolled with it and made it work…Herschel told me, 'You're probably getting 10 years' worth of experience just in three days!'"
Despite the difficulties, Keith and his team pressed through, and his short film will soon be released. Meanwhile, Keith is already putting to use the lessons learned from the experience, and is making plans for his future in film, both with projects of his own and with upcoming projects with his mentor.
"You couldn't ask for a better mentor," says Keith. "He really knows his stuff…We've already forged a friendship, and I've already got plans to be working with him on future projects."
For Keith, who is nearing age thirty, the time and money required for traditional film school just wasn't feasible. A hands-on course that put him in the middle of the action was a much better option—and that's why he says he chose the Film Connection.
"I do a lot of research," he says. "I listen to a lot of my favorite directors [tell] how they got started. So many of them were, 'I dropped out of film school.' And I'm like, 'Should I even go to film school?'…You can get a camera with all the technology stuff you have today. Hollywood is in your backyard…I just kind of felt like that's what Film Connection was. I don't feel like I'm going to school."