'What is a Grind Opp?,' you ask? It is a job opportunity. A help wanted ad.
Into the Fire: Recording Connection student Justin Smith fine-tunes his skills behind the board!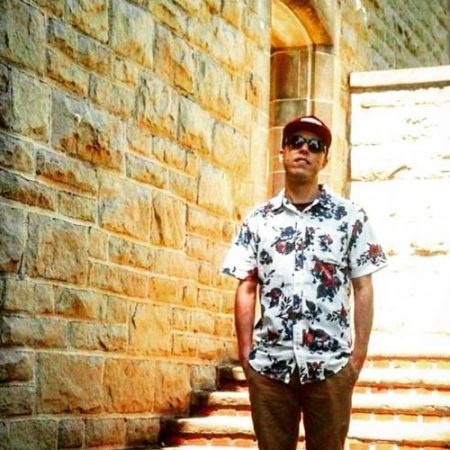 When Justin Smith first began his Recording Connection apprenticeship with music industry veteran
Larry Goetz
at The Lair Studio in Los Angeles, CA—a top-shelf studio serving clients like Katy Perry and Ariana Grande—little could he have known that within a few weeks, his mentor would already be putting him behind the board to run sessions!
"Larry said he was going to throw me into the fire,"
says Justin.
"He heard that I have my master certification in Pro Tools, so he's like, 'If you can run Pro Tools, I need…' – His assistant was sick, and he called me in and he was like, 'Hey, can you run a session for like three to four hours?'…We just recorded a lot of different takes and then we went in afterwards and did a lot of vocal comps."
Justin says his journey into music actually began with some key advice from his uncle, whom he admired greatly.
"He just kind of inspired me,"
says Justin,
and he said, 'Do what you love. What do you love to do? What do you love to do and what can you make practical and make a career out of?'"…I love music. That's the only thing that stayed consistent in my life. All the different phases of sports and jobs and kind of figuring out what I wanted to do, music has always been consistent and I've always had a love for it…So I was like, 'I want to go into recording. I want to record.'
Justin began taking courses, got his Pro Tools certification, and even made a move to Los Angeles, but still found himself without any real connections.
"I thought that was really going to open doors for me, and it really didn't,"
he says.
"After a year in Los Angeles, that's when I found the Recording Connection. I was just here making music in my room, making music with a buddy that I had, and I was just trying to find a connection…Instead of going through the bar scene and jumping around trying to meet people in Los Angeles, you know, people who say they can do this, it's like, 'I'd rather get my foot in the door with a real studio.'
Besides his recent opportunity to track a session on his own, Justin says his mentor is taking his prior training into account and tailoring the curriculum to where he's at.
"I really enjoy mixing,"
says Justin.
"I like creating my own music. I make my own beats through [Native Instruments] MASCHINE. And he has MASCHINES, too…He has me tracking, setting up mics and drum sets. We're doing all kinds of stuff, but he's really tailoring it to what I want to learn."
Justin also says working at
The Lair Studio
with his mentor is helping him fine-tune his mixing skills by giving him context.
"In Pro Tools, I know how to use compressors, but I didn't know the history of compressors,"
he says.
"I didn't know why they're using them…I knew the theory of what it did, but the why, it's kind of helping me in practical situations of why they use these things then. Instead of just, 'Oh, you're putting compression on a vocal to bring it…No, this is why we use it. We don't always need it.' It's helping me to see more practical situations for all of the things that I'm learning about."
Now gaining the real-world experience and connections he was lacking before, Justin is well on his way to a solid career.
"In five years I would love to be producing,"
he says.
"My niche is hip-hop, so I would love to be producing somewhere in hip-hop…I'm inspired by people like Chris Lord-Alge, Tony Maserati, big mixing guys. So that's kind of where I want my career to be."
Having now gotten some studio experience under his belt, does Justin have any advice for other apprentices?
"The more you eager you are to soak up knowledge and step back and take a second to learn, the more your mentor's going to be willing to want to teach you,"
he says.
"My mentor says there's a lot of people that come in and they think they kind of already know what they want to do, and they just want him to help them make their stuff sound better without going through the things that they need to know…What a mentor is looking for [is] someone who really wants to learn and has the respect that they have a long ways to go, but they're willing to take that process."
* * * * *