Adventures in Storytelling: Film Connection student
Brandon Russell broadens his horizons!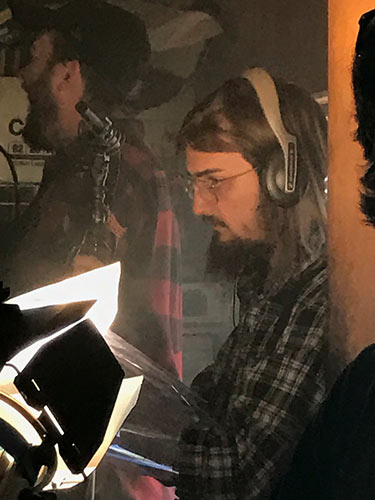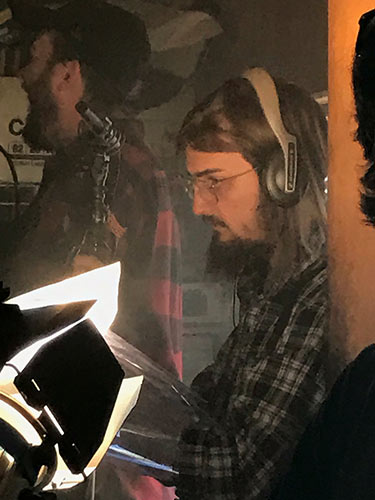 Film Connection student
Brandon Russell
(Clarksville, TN) grew up with a love for the arts, but it wasn't until high school that he realized he was a natural storyteller.
"We had a creative writing class that I was thrown into," he says, "and we had to write a Halloween story, and I wrote it and my teacher absolutely loved it. That's what ended up making me realize that I love to write, that I am good at that craft. So I would make a whole bunch of short stories, a whole bunch of small books, and then just let people read them and see what their input was."
So how did he move into film?
"As I got older, I started to realize people didn't read books as much," says Brandon. "I wanted to still get my ideas out there to people. So I ended up getting a camera, shot my first short film real quick, and then instantly fell in love with it."
Hailing from Evansville, Indiana, Brandon initially planned to move to Florida to attend Full Sail for film school, but then something changed his mind…
"I have a cousin who lives in Nashville who ended up telling me about how I should just get a mentorship instead," he says. "A full-on school isn't going to get you anything; it's about who you know."
That bit of advice soon led Brandon to the Film Connection, and ultimately a move to the Nashville area so he could apprentice with Zac Adams of
Skydive Films.
Skydive's roster is always packed with projects, and Brandon quickly found himself in the deep end of the pool.
"My first shoot, which was only my second time coming to Nashville, was for the short film that we did, called
Sweet Tooth
," he says. "That was a week with 20+ hour days just constant every day. And then after that, I was on some of the reconstruction of his award-winning documentary
Iron Will
. And then we've been doing some other stuff down in Florida over here, over there."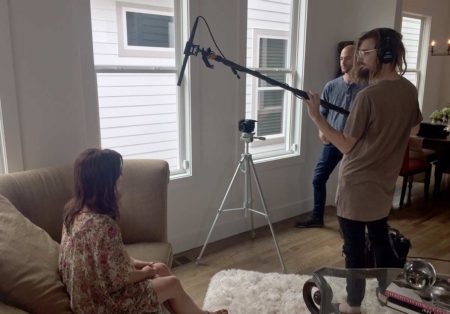 While Brandon admits to feeling a bit overwhelmed at first, he says the busy schedule didn't deter him, and he picked things up quickly. "I like to be busy constantly," he says, "and then being around the people that I was around, with being around other artists and other people with creative minds, it just felt homey and that I could get along with anyone on set."
Since coming to the Film Connection, not only has Brandon worked on several key projects with his mentor, but he's had the chance to do a variety of projects of his own, including a recent documentary about a Nashville-based charity for families in need. "Zac likes us to try everything," he says. "So he wants us to shoot a music video, he wants us to make our own short, and he also wants us to do a documentary just in case. That way we do try everything and we do realize if we like that or not."
Brandon's screenwriting mentor, Hollywood screenwriter
Philip Halperin
, known for screenplays such as Snow Dogs and The Wild, has challenged him to develop his screenwriting skills. "Every single time I sent my script in for the week to be finished," says Brandon, "the first thing he would always tell me is, 'It's a story, but it's not a book.' So that was just the biggest thing, was I'm too descriptive about scenes and just everything."
The diversity of experiences as an apprentice has also led to some pleasant surprises, like when Zac assigned Brandon to produce an EPK for Nashville singer/songwriter Morgan Clark, with fellow apprentice Caleb Dixon directing. "I didn't realize I would be as good as a producer as I have been," he says. "I just jumped in there, started doing all the messages, figuring out times, doing this, doing that, and it actually surprised me how good I actually was at that."
Thanks in part to the wellspring of experience he's received under Zac and Philip, Brandon now looks at his role as a storyteller in a new light. While he sees himself primarily as a screenwriter moving forward, he also looks forward to producing and directing as well. His advice?
"Figure out your craft, but also love your craft," he says. "At the same time, try to pick up on more, because the business has so much competition that although you might be good at this, maybe a different area's wanting something. So the more crafts you have, the luckier you will be at getting a gig."
* * * * *