'What is a Grind Opp?,' you ask? It is a job opportunity. A help wanted ad.
Film Connection student David Nance: In pursuit of "Plan A"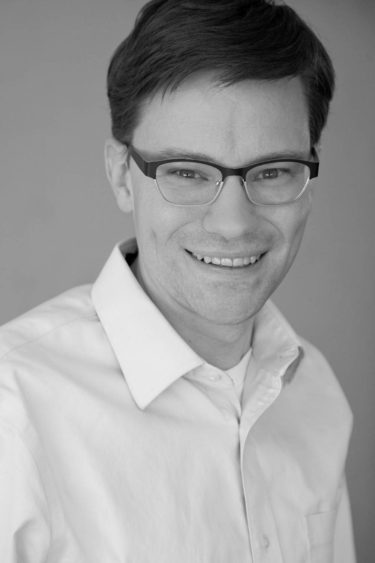 "Since I was 13 years old I knew I wanted to be in show business,"
says Film Connection student
David Nance.
"My grandfather knew it right off the bat when he saw he told my mom, 'Someone let the ham out of the fridge!' and suggested I take acting lessons."
From that time, David did everything he could find to do in pursuit of an acting career, from community theatre to voiceover work to landing whatever film/TV roles he could find. He even earned his SAG-AFTRA card. But living in Seattle, Washington, he couldn't find enough work in acting to keep him full-time.
"I was told to have a 'Plan B,'"
he says.
"Plan B" turned out to be a day job at Boeing, where he has worked as a scheduler for several years. But obviously, as a creative at heart, he wasn't satisfied.
"Why can't I just stick to Plan A?"
he says.
Still passionate about finding a way to have a full-time career in the entertainment industry, David began thinking about what he could do behind the camera, rather than just in front of it.
"I did some research and I came across the position of a line producer,"
he says.
"A line producer has a lot of skills that I do on my day job. It's essentially project management. And I thought, 'That's perfect.'"
That research also led David to the Film Connection, and the opportunity to learn on-the-job without having to move to L.A. or enroll in a traditional film school.
"The one-on-one approach is definitely more how I learn,"
he says.
I learn hands-on. I have to actually see and touch and feel, but also kind of have that direction with someone who's in the know rather than someone reading from a book or watching something online."
David decided to enroll, and he was placed as an apprentice at
Fireshoe Productions
in Seattle, where he met with mentors Eric Colley and Hallie Shepherd. It didn't take long for David to figure out where he wanted to concentrate.
"Eric Colley is the director,"
he says.
"And Hallie Shepherd is a producer. So talking with both of them, I gravitated more towards Hallie with the production side of things because she understood that I'm more interested in the organizing aspect, the gathering of the people, the various elements that are required to make it."
What David didn't know was how quickly he'd be thrown into the deep end of the pool.
"Right off the bat, when I first met with them, they said, 'Hey, we've got a feature film [Last Scene in Idaho] and we want to have you involved in preproduction.'"
He says,
"I met with their UPM [unit production manager], we went over call sheets, time sheets, general arranging. I got to see how deal memos were crafted and then revised, and saying, 'Oh, we've lost this person so now we've got to bring this person which means we need to craft another deal'…Things like that. So it was very eye opening just seeing the preproduction process."
Since enrolling in the program, David has been working through his apprenticeship at his own pace, supporting himself with his day job while continuing to work on productions with Fireshoe. While he says the production side is a great fit for him, it's not all he's doing. He tells us he's also working on a script as part of his training.
"It's a post-apocalyptic western, as it were,"
he says.
"It takes place 2115, Northern Canada, after the world has been in drought for generations, and it's about these homesteaders who are living off the land."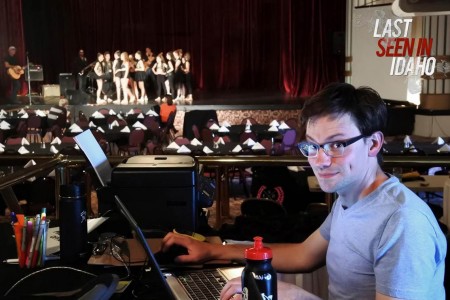 David also mentions his script features a strong female lead, inspired in part by his mentor.
"In Last Scene in Idaho, Hallie Shepherd played a strong female protagonist,"
he says.
"This is exactly why I love indie films because we don't have to have the traditional, white male playing these traditional roles. We need that diversity."
As for the future, David he'd eventually like to run his own production company. For now, though, he's glad to be learning skills that enable him to play a diversity of roles, and not just as an actor.
"I have enjoyed being on both sides of the camera,"
he says.
"And it just happens to be that because there's not a lot of acting work, that at least I can get behind the camera. There's plenty of opportunities there, because there's more demand behind the camera than there is in front of it."
Even more importantly—this training is giving David the skills that can enable him to work full-time in the industry he loves. Once again, he's pursuing his "Plan A."
* * * * *