Giving back to the tribe: Recording Connection grad Angelina Alvarado shares her passion with the community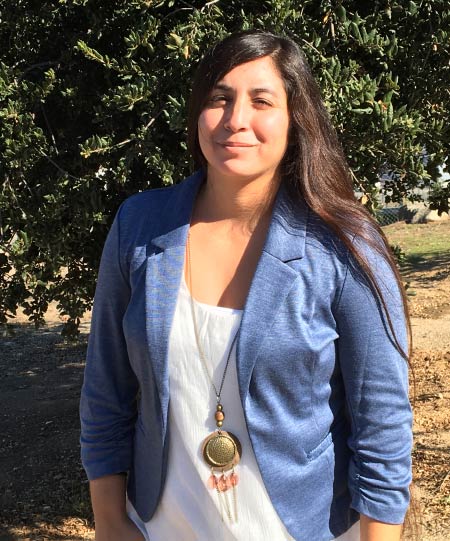 For
Recording Connection
graduate
Angelina Alvarado
, what began as a simple desire to learn more about music has evolved into much more.
"I live on a reservation,"
she explains.
I'm from San Pasqual Indian reservation, and I think it will be a good opportunity, you know, to give back to the community…One of my goals is once we get the studio going…to have people in the community and like younger generation if they want to sing, you know, or if they have ideas, to come, and we can try and put things together."
Angelina says her love for music is what first prompted her to look for audio training.
"I was like a big fan of reggae music,"
she explains.
"I'd go to the concerts at least a couple times a month. I loved the energy, and I always wanted to learn because I see, you know, I'd get there early and see them setting up…and I always wanted to kind of learn like behind the scenes of the music. So I started looking into like recording music and classes for that."
When Angelina discovered the Recording Connection could train her in a studio, she saw the chance she was looking for.
"It was just an awesome opportunity, you know, to learn and be hands-on, and finally understand what goes on behind the scenes."
Angelina was placed as an apprentice with industry veteran
Josquin des Pres
at
Track Star Studios
in nearby San Diego. Right away, she felt immersed in the process.
"It was all hands-on, you know,"
she says,
"and it was cool because people would come in [to record]…and if I had a question or something, you know, they would explain it to me…They're awesome and I definitely learned a lot from them."
She admits to being a bit anxious the first time she had to begin applying what she'd learned.
"When I had to record someone else that came in, I was kind of nervous,"
she says,
"because it was like my first time…I'd be the one pushing the buttons and, you know, creating a new track and adding stuff, and I was kind of nervous, but they're like, 'Oh wow,' you know, like I caught on good…They'd guide me if I didn't understand something."
A drummer herself, Angelina says one of the high points of her training was when she was able to bring her husband (a guitarist and singer) into the studio so they could record some of his songs.
"Me and my husband, we're on like our worship team for our church,"
she says.
"He was starting to write new material, kind of like worship, but like reggae…It was a cool experience, you know, I got to record him…Josquin and Thomas—he was one of the engineers there—they helped us…We threw like, you know, just like a drum mix on there. And then we just threw some keyboards. And then Josquin played the bass…It was just a good opportunity for us to grow together in that and go forward with that music."
Applying what she learned from her apprenticeship, Angelina and her husband are currently working on assembling some gear and recording more music at home. As an employee of the accounting department for her tribe, she also says she's looking into the possibility of obtaining grant money to build out a studio, which she hopes will be a connection point with the community. She particularly has a heart for the at-risk youth.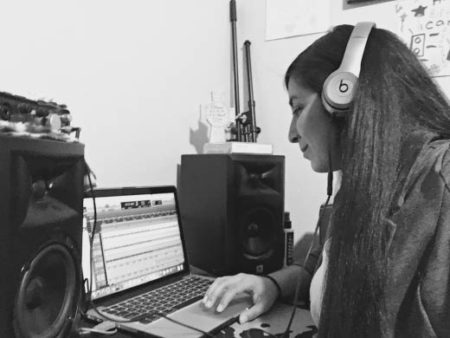 "It can be hard, you know, as a teenager, especially up here,"
she says.
"Everything's so easy to get a hold on, you know, like you can get caught up in like alcohol and drugs and stuff…The youth, you know, sometimes, they just need someone to talk to, you know. And they don't know how to express themselves. So maybe, you know, they sing or, you know, rap or something, and that's how they express themselves, you know. Maybe I can help them with that, or sometimes you just need someone to talk to and be there and just encourage them, so hopefully coming from being there, you know, I can kind of relate to them and help them."
She sees the studio helping in other ways, as well.
"I have some family that does sing our cultural songs, you know, and the bird songs,"
she says.
"That'd be another great opportunity because there's some young ones that are like my age that the older generation has taught them songs, you know, so that'd be another opportunity to record them…that way we can have something, a record of them."
For Angelina, her newfound recording skills are more than just an opportunity for a career; they represent a chance for her to use her own love for music as a deeper connection point with others.
"Music always—it makes you feel good, you know?"
she says.
"If you're going through something, you know, a song can speak and it could be like exactly what you're going through."
* * * * *