Are you getting CONNECTED?
Hosted by multi-GRAMMY-winner IZ (Usher, Mary J. Blige, Chaka Khan)
our NEW Connected Hangout takes place every Monday!
Bringing you the best jobs in music, film, and broadcasting!
Don't miss out on opportunity.
Sign up for next week's Connected Hangout now!
'What is a Grind Opp?,' you ask? It is a job opportunity. A help wanted ad.
Recording Connection grad Michael Luna: An up-and-coming mogul ups his game
Michael Luna
of Atlantic City, NJ might seem to be the least likely candidate for a Recording Connection apprenticeship. By the time he found our program, he was already something of an emerging music mogul in his own right. He and a business partner were already running an indie record label (Lo-Kal Music Group) and a recording studio (Lo-Kal Hit Factory) in South Jersey, developing and recording a variety of local artists.
"I actually grew up in a family band,"
says Michael of his beginnings.
"It was four of us. My father was the lead guitar, I played rhythm guitar, my twin brother, which is our in-house producer here at Lo-Kal Hit Factory, was the bassist. My older brother was the drummer, percussionist…My dad thought that I would do well singing, so he would make me learn to play guitar and sing cover songs. A few times, I wanted to quit, but I didn't…I ended up starting to produce my own stuff."
It seemed like a natural transition for Michael to get into studio production. As he came of age, he partnered up with a friend, Kevin Adorno, acquired a Mac, Pro Tools and some gear. Together with Michael's brother Vincent Luna aka LunÁtic, they eventually opened up Lo-Kal Music Group and Lo-Kal Hit Factory and began promoting it organically through their existing connections to the local music scene.
"We were in the town really putting in work to promote ourselves as artists and get the music out there, doing shows and stuff,"
he says.
"So I think it really helped with social media in the beginning where we let people know the studio is open. 'Come over to Lo-Kal Hit Factory, let's talk packages, let's get you recording. We have certified audio engineers, and we're running the top of the line equipment.' We did our homework with studios in the area so we knew what they were running versus what we were running, to keep the competition just like any business and be able to sell ourselves…And now, it's almost like its word of mouth. We don't promote it. We don't go out there trying to sell our studio. Now it's the people that come to us."
Even so, Michael felt aware of his limitations, especially doing most of the production work "in the box" with the computer and plug-ins. To take his own skills to the next level, he decided to enroll in the Recording Connection with mentor Joey Heier at
Crystal Clear Studio
in nearby Philadelphia, PA. Given his prior experience, Michael says Joey took some time to figure out where he was at and how he could help him.
"When I sat with him initially,"
says Michael,
"it was more of, 'This is what I see on your resume already. Let's talk about it. Let me know what you know; I want to hear what you've got.' I was already doing my own sessions, I've mixed bands, so he wanted to see all that. He wanted to dive in to what I was doing in my sessions and really digest where I was as an audio engineer."
When Michael started the program in earnest, he says the one-on-one instruction really showed him the gaps in his self-training and what he still needed to learn.
"What I enjoyed the most was being able to just be me and my mentor,"
he says.
"If there was anything that I was lacking or I didn't know, he could see it without even me having to ask because he was only focused on me at the time. So I really think that that benefited [me] a lot. Because there were a few things that maybe I thought I knew but didn't…He was asking questions to me, even though I wasn't asking them from him, to open me up a little bit more. So it was more like focused and geared towards the individual."
Perhaps the most poignant thing Michael took away from the program was a better understanding of hardware and gear, as opposed to digital plugins.
"That was a huge transition,"
he says,
"because everything that I do was with plugins and inside the box. So being able to touch it, the outside, it's a different element…I did truly want [Joey] to break the small things down to me because, as much as I may be able to know what I'm touching, I may not know the background knowledge and detail of what they actually do."
Since graduating from the Recording Connection, Michael says he can definitely measure his own growth as an engineer and as an artist as a result of his apprenticeship, and last year he even started releasing his own music as a hip-hop artist.
"In 2015, I released two EPs,"
he says,
"A Thousand Miles Seems Pretty Far and A Thousand Miles Seems Pretty Far Part Two. They were both hosted and released via djbooth.net, which is one of the biggest hip-hop blogs out there for the hip-hop culture…I've really developed as an artist, as a songwriter, as an engineer from the sound quality…I feel like I'm seeing myself grow."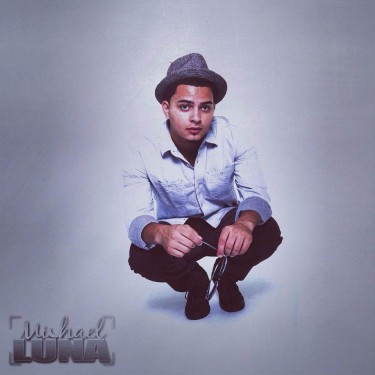 There's also growth at the Lo-Kal Hit Factory, he says, as artists both locally and from other areas are recognizing the level of quality they are producing.
"The quality of sound has been the best that they've been able to attain since they started their career,"
he says.
"Being able to provide that for individuals that weren't able to seek it somewhere else, and really develop their sound, has meant a lot to us over at Lo-Kal Hit Factory for our local scene."
Does Michael have any advice for other Recording Connection students, now that he's gone through the program?
"Focus,"
he says.
"Focus on the end result because, in the beginning, learning might be the hardest thing because I'm sure there are individuals that walk into this that don't understand a thing about audio engineering or music in general. But when they apply their energy on the outcome at the end, then everything in between it is going to be smooth. They will be able to digest the knowledge from the mentors. They'll be able to apply what they've learned into action and start touching, start playing with plugins and the compressors, and recording to shortcuts on your keyboard. Something small as that can make the difference in an audio engineer."
For Michael himself, he says his time as a Recording Connection apprentice has made all the difference for his own career.
"I have to thank the Recording Connection and Joey for all of that,"
he says,
"because if I didn't make those moves to progress my knowledge and really grow as an audio engineer, then a lot of this stuff… I would be a few years behind."
Check out a track by Michael Luna in the Students' Work section below.
* * * * *
While many students come to RRFC with little or no prior experience, some come to us with their careers already started, wanting to up their game. In the eyes of some,