A Day in the Life of Our Students
Congrats to Recording Connection graduate
Dominick Eagles
aka Nick E. Beats, who went from Recording Connection student to chart-topping producer within months! Dominick made the most of the connections, experiences, and real-world business advice he learned through our program and his mentors at Konscious Studios (Santa Monica, CA). Being enterprising in his approach, Dominick started selling his beats and tracks online. One buyer was none other than Fetty Wap! The track that Fetty purchased went on to become "My Way" one of the artist's most successful songs, peaking at #7 on Billboard's 100 and garnering over 242 million views on YouTube. Listen to a beat by Dominick in the Apprentice Media section below!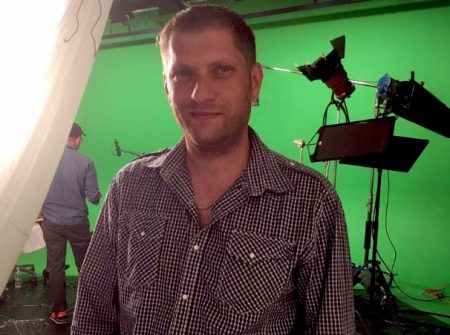 Russian-born, Film Connection apprentice
Daniel Matiushenok
shares a few words about a recent shoot with mentor Matthew Leslie of Arx Axiom in Chicago, IL:
"It was [the]second shoot for the same company, at this point I was already familiar with the crew. I was helping lighting department for the third time and their job, I think, is the most complicated, actually all of the people involved were working very hard and [it was] at least a ten-hour shift. It was fun in some ways but again it's a very hard job to perform, the whole experience was worth it. The best part [is] that you learn the hard way so you'll never forget it. Part of the set was in the green room, this room is a mind-bending, literally. Got the chance to meet fellow Film Connection students, one of them was actually getting paid for the job as he already graduated, not a lot of course but it's already a return on 10K investment."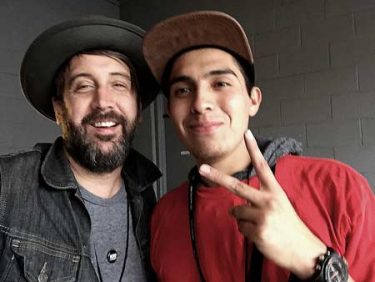 Luis Jimenez
who apprentices at Slam One Productions (Riverside, CA) was just one of the Recording Connection students to attend the The Pensado Vintage King Gear Expo and shake hand with the pros, listen to the panelists, and connect with powerhouse Gear Expo Producer, Shevy Shovlin!
* * * * *
We are honored to have taken part in yet another amazing
Pensado Vintage King Gear Expo.
It's truly heartwarming and inspiring to see so many talented, hardworking music lovers come together. Our community is rich beyond comparison. Recording Connection's very own Chief Operating Officer, Brian Kraft, was on hand to talk to the people and to announce the latest winner of our Learn From Legends scholarship! That's right, one fortunate individual won a full scholarship to train with one of music's most renowned engineers or producers
(more info).
Details to follow in coming weeks!
* * * * *