A Day in the Life of Our Students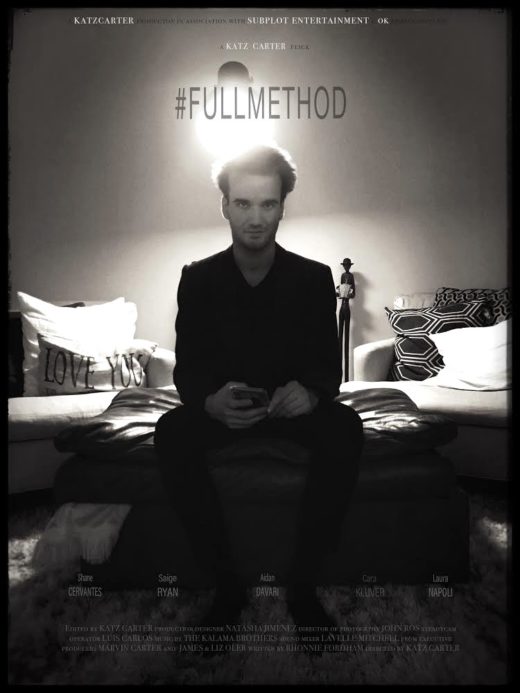 Congratulations to Film Connection for Film Production & Editing graduate
Katz Carter
on the upcoming premiere of his suspense thriller, happening November 19th in Redlands, CA.
Getting from concept, to production, to release has been nothing short of a life-changing experience for the devoted filmmaker and auteur:
"It has been a long journey but on the 19th all the hard work is paid off with my 1st passion project. With my mentors Daniel & Bayou, the Dream Team directors, I was able to organize and polish my film to be seen in theaters."
So what's it about?
Straight out of Katz's pitch package he says, "A key theme would be the depths to which one goes to attain fame/infamy. Matthew [the lead] has struggled as a working actor, and now that he's landed a great gig, he's eager to brag about his success to his old friends. He also sees the party as an opportunity to spark up a romance with his crush Liz…" but something else is afoot.
Learn more about Katz's trek from concept to completion in the Student Success Story we did on him
a few months back
.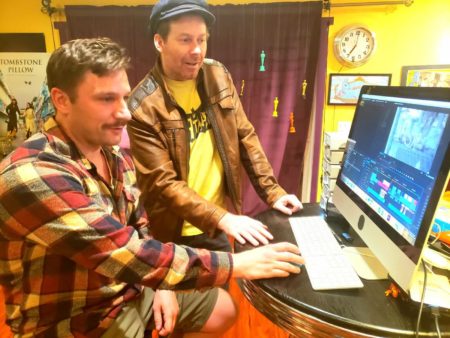 There's more from another aspiring filmmaker matched with Dream Team Directors! One month into the Film Connection for Film Production & Editing program,
Cody Oznowicz
(Los Angeles, CA) is enjoying the real-world education he's getting with the power duo:
"Working with Bayou and Daniel has been an amazing experience so far. Their supportive, no-nonsense approach to teaching has not only made this process fun and easy, but also extremely creatively fulfilling.
Right out the gate, my first assignment was to edit a video that their company would be using to promote an upcoming film on their website and Instagram, wasting absolutely no time creating tangible, legitimate pieces of work to add to my résumé which we have been actively building ever since. The knowledge and skills I've built in such a short amount of time from Bayou and Daniel has blown me away. I'm excited for the months ahead."
Check out one of the trailers Cody's edited, on
Instagram
.
BREAKING NEWS:
Bayou and Daniel of Dream Team Directors just won the Best Drama Short Film Award at the ICP Entertainment NYC Festival for their film "Tombstone Pillow"! CONGRATULATIONS DREAM TEAM!
Remember, here's where you get the latest on what RRFC students are doing, so (
subscribe
).