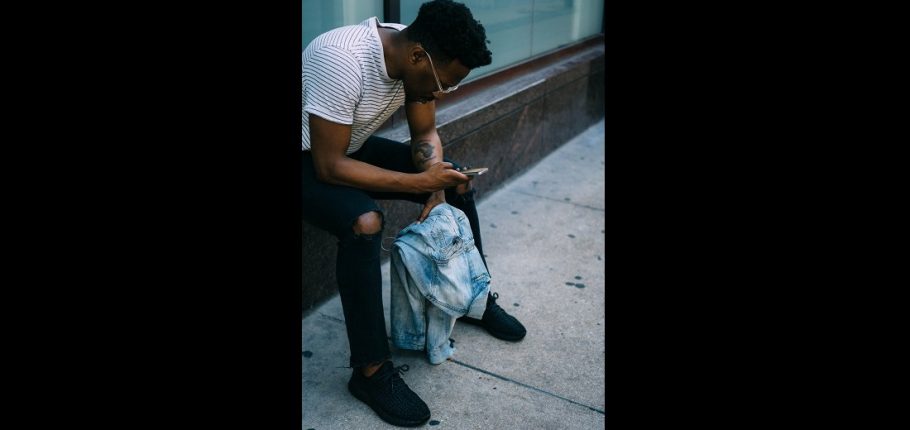 Look for them and you can find plenty of excuses not to make music and you can join the masses of the would've been should've been but why put yourself through such pain? As a creative person, you owe it to yourself to create a lifestyle that aligns you with your purpose, that gives you ample opportunities to make music on the go. Do that and you may find you're happier and more productive too!
Over the past few years numerous music making apps have been released. Now, you can get those musical ideas down right when they're in your head. Here's our picks for the best free or cheap music making apps.
Figure
(iOS / Free)
Figure is a loop-based beatmaking app. It's simple to use, easy to learn, and fun to master. Specifically made to facilitate creativity in new or beginning creatives, the Figure app is so easy to use that it has even been featured on multiple episodes of The Tonight Show with Jimmy Fallon. In a matter of seconds Jimmy will teach his guests how to use the app, they'll both sing or making repetitive noises and by the end of it, they'll have a song. If you want a simple and clean way to create music and loops on the go it's one you should defintely check out. Latest versions of the app are said to have less than stellar download options, so Figure may prove to be a great scratchpad but you may need to redo your beats once you're home at your Pro Tools, Ableton, or Logic DAW.
Ninja Jamm
Android / iOS & Free or In App Purchases)
Ninja Jamm is a spin off from the music label Ninja Tune. The app was created so that fans could make their own remixes of popular label artists like Amon Tobin or the label's founders Coldcut. The way the app works is you have the ability to purchase groups of beats or sound elements called "packs," then you pull these apart and use them to create remixes or completely unique songs.
Garage Band
(iOS / 3.99)
Yup, you guess it, it's a mobile version of Garage Band, the first DAW so many of us have played with when we were just getting started. Like it's big brother predecessor, it's easy to use and provides a pleasant creative experience for the user without being too demanding of their technical prowess. If you're a novice who wants to feed your creativity without getting stumped by too much complexity, this is your pick. With simple, intuitive controls, you can build your mastery over digital versions of drum kits, basses, pianos, and guitars. Make interesting work on the go and feed your muse with the touch of a button.
Loopimal
(iOS/ 2.49)
Loopimal is aimed at children. It's bright, fun, colorful, and extremely easy to use. It's something that has a visual element and a musical element. It's not only fun but educational as well. It works on a drag and drop system where small shapes are put onto a timeline that then create the music. To say it's as fun as it is easy would be an understatement. If you have a young person who seems to be musically inclined, this is, without a doubt, THE way to go.
DM1- The Drum Machine
(iOS/4.99)
DM1 is a touchscreen music-making dream. Coming from developer Fingerlab, the app is probably the most inventive and intuitive on the market. It's laid out as a digital recreation of a sketchbook. So, if you're a musician who wants a way to jot down ideas quickly so that you can refine and hone them better later, this is the app for you. DM1 enables songwriters to communicate in detail their ideas for songs and specific elements within those songs.
Steinberg's Cubasis
(iOS/ $30)
Steinberg's Cubasis is one digital audio workstation that's popular among producers from all sides of the industry. The app has unlimited audio/MIDI tracks, 24 assignable ins and outs, and extremely high quality resolution. The only downside is that this one is 30 bucks. That's not a ton of money for how amazing this app is, however, it's a bit pricey for the average casual music dabbler. But if you're looking to go pro, this is one app you can grow with and expand as you go. If you're not sure as to how committed your are to making beats and writing music, just opt for a free or less-pricey music making app first.
Listening to Music Like a Pro
Recording Connection grad Gets Hired, Tracks Charli XCX!
Music Industry Jobs Many People Don't Know Exist