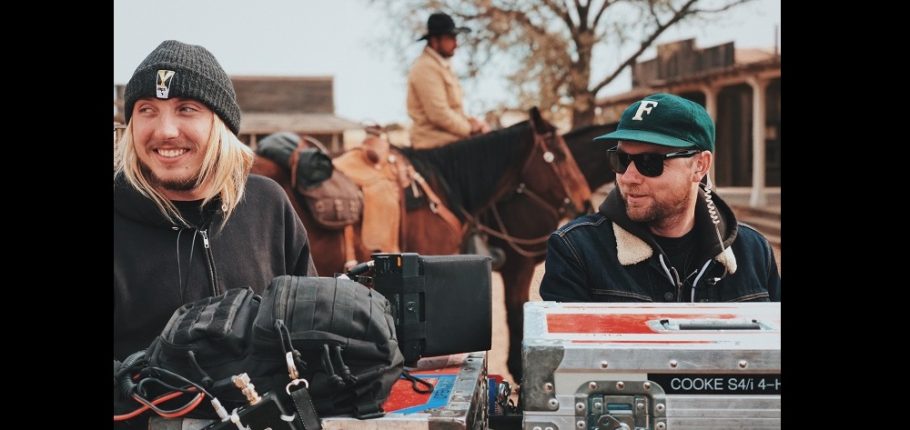 The Work Requires Effective Human Interaction
If you want to work in music, film, television, radio, or anywhere in media and entertainment, know this: manners matter. All of these industries are heavily focused on human interaction and communication and knowing one's manners really is a crucial component of getting noticed, earning respect, and moving on up in the world.
We're not talking about the rules of behavior and etiquette as laid out in Miss Manners or a book by Emily Post, you know, the "know which fork is the salad fork" variety of manners. We're talking about interacting with others from a place of empathy or, at the very least, respect. By understanding and putting yourself in their shoes for a moment you can best assess how to relate without triggering a negative reaction or bruising another person's sense of self-worth and zapping their vibe and energy.
Tact, Sensitivity, and Saying things in a Positive Light
If you're a music producer working with a vocalist in the recording studio it's imperative that you have the skillset to be able to coach that singer in a positive way which will not negatively impact her performance. Telling her that the last take wasn't very good will require sensitivity coupled with the ability to make sure she understands your direction. In such situations, the words "not good" should never cross ones lips. Instead, asking questions like "How did that last take feel to you?" or suggesting specific changes in a positive light by saying things like "That first take was great. I'd love to hear you sing that same line with even more emotion and perhaps you could sustain that last note just a bit longer." Producer/engineer and Recording Connection mentor, Michael Vail Blum (Madonna, Prince, Roger Daltrey), advises aspiring producers and engineers saying, "It's really important that the artist understands that you're really on their team." Blum says investing time outside of the studio to get to know the artist you're recording is a wise investment in the future success of the work and the relationship:
"There's always that get-to-know-each-other period. That's actually really important because a lot of it is learning how to communicate well with your artist, getting to know where they're coming from, and what their songs are about, [as well as] why they wrote it and what motivated them. So you can cue into that and be sensitive to that."
Great 'Soft Skills' Can Be a Game-Changer
Filmmaker and Film Connection mentor Deen Olatunji consistently stresses developing "synergies" among crew members and communicating one-on-one as the real foundation of any successful shoot. Film Connection student Shaun Robertson's impressive people skills impressed Deen so much that he trusted him to handle the reins during a recent shoot:
"Shaun has exceptional soft skills: the way he relates to people, relates to issues, he's able to communicate effectively [the] things that we're trying to do with clients. So that's why he has been handling all the things that have to do with production."
If you Only Do One Thing, Do This
Among the many manners one should strive to develop and consistently improve such as tact, diplomacy, acknowledgement, and showing gratitude, listening tops the list. If one lacks the ability to listen and heed what the director, UPM, music producer, or radio station manager is saying, then nearly every other form of on the job etiquette is trifling in comparison. Listening well allows you to see the other person's point of view and to take instruction. If you can listen well and understand what's being said to you and wanted from you, then you can do your job correctly and lend your talents to the achievement of the final product.
Show You're Listening
Examples of things you can do to show you're listening is to not talk over others, ask follow up questions, and to nod and respond, and if the situation permits, ask appropriate follow up questions to confirm to the speaker that yes, you are listening and you're interested. Master the art of listening, confirming, and asking follow-up questions and you just might find your boss, muse, mentor, or luminary seeking you out to talk to.
Positivity is an Asset
Oftentimes working in music, film, or just about any creative or media related job means being pulled in ten different directions is just par for the course as is meeting challenge after challenge. If you have the ability to stay positive under pressure it will not go unnoticed. Staying upbeat, even when things are stressful, is the mark of a true professional. Lots of people can solve creative problems but not nearly as many can solve problems with a smile on their face and a consistently positive demeanor.
A large part of working and staying "in-demand" comes down to whether you're pleasant to be around or not. If you're a bit rough around the edges, it would be wise to put some thought into how you relate to others and to think about how your demeanor affects others. Negative people can be regarded as a deficit no matter how talented or hardworking they might be. Having a positive attitude, relating to others with respect and understanding, and taking the time to acknowledge others can make you someone people want on their team.

Conversations with Pros in "The Biz"
Top Tips from RRFC Mentors: Network Like Never Before
Communicate Effectively with These Tips