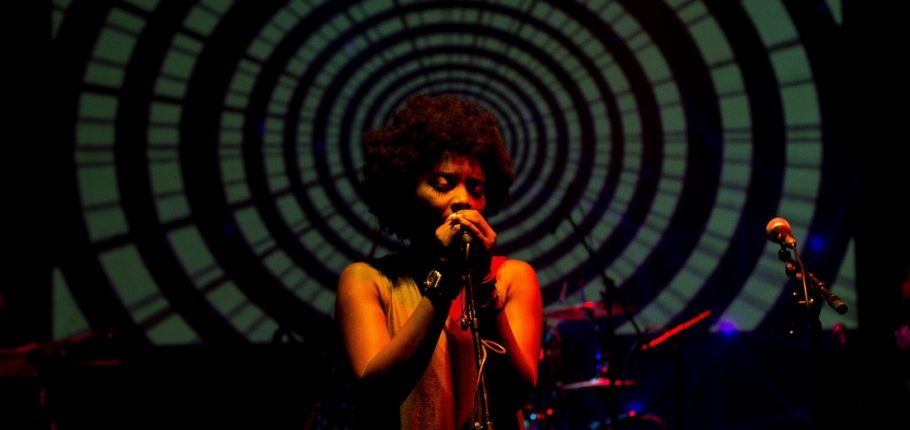 Delve deep into another artist's catalog and the experience can seem like traveling through some magic portal that leads you on a journey through which you discover more of what really resonates with you. Through encountering the work of others we can learn more about what appeals to us and why. The inspiration we draw sometimes manifests itself as an "homage" but it also shows up as a reimagining, an exploration, or a downright rebellion in which we run as fast as we can in exactly the opposite direction, figuratively speaking, of course.
The artists and bands below found their inspiration, as least partly, in the legacy of the work which came before them. Then, they made it their own and unearthed something people wanted to hear.
Odd Future and Wu Tang
Odd Future aka OFWGKTA is one of the most popular and influential hip-hop collectives to emerge in the past ten years. Utilizing the accessibility of the internet and the Wu Tang approach of "more is better," Odd Future brought a distinctively scrappy and DYI approach to their hip hop creations. They're all punky skate kids and they let it show in their music. They took the Wu Tang formula of rapping about stuff that's not traditionally considered hip hop and made it into music that's undeniably raw and honest.
Oasis and The Beatles
Oasis was one of the biggest bands of the 1990's. With hits like "Wonder Wall" and "Champaign Supernova" they conquered the world with their infectious melodies and simple chord progressions. The main charge levied against them during the height of their popularity was that they were ostensibly a Beatles cover band. Utilizing many of the same iconographic symbols, fashions, and musical production techniques, the similarities are definitely there to be found.
April March and Serge Gainsbourg
April March aka Elinor Blake is a popular French singer known for her single "Chick Habit" which was utilized in Quentin Tarantino's Death Proof. Originally an American animator, March pursued a singing career modeling herself after French icon Serge Gainsbourg and went on to become an acclaimed recording artist with numerous hits. She's also kept up with her art and recently illustrated a children's book written by Jack White, yes that Jack White.
The Rat Pack and Michael Bublé
Crooner Michael Bublé has made a career off of his inspirations. They're fairly apparent: Frank Sinatra, Dean Martin, Sammy Davis Jr, Joey Bishop, and Peter Lawford. Buble's entire visual aesthetic as well as his singing style is a direct inspiration from the likes of the Rat Pack. He's molded his entire career after them and it's worked. With multiple hit singles and high selling albums, he's proven certain styles never go out of fashion.
MCR and Queen
My Chemical Romance started life as an emo band in the early 2000's. Formed after asking the question: "What if Morrissey had fronted The Misfits." However, with the third studio album The Black Parade they decided to go a different direction. They took the same approach of asking a "what if" question and filtered it through the prism of Queen. With soaring vocals and lush orchestral movements, Gerard Way and the MCR company revelled in their new artistic path and found themselves greatly rewarded for the journey. Black Parade went on to become their highest selling album.
5 Ways to Beat Creative Block
The Stigma Agaist Jobs in The Arts