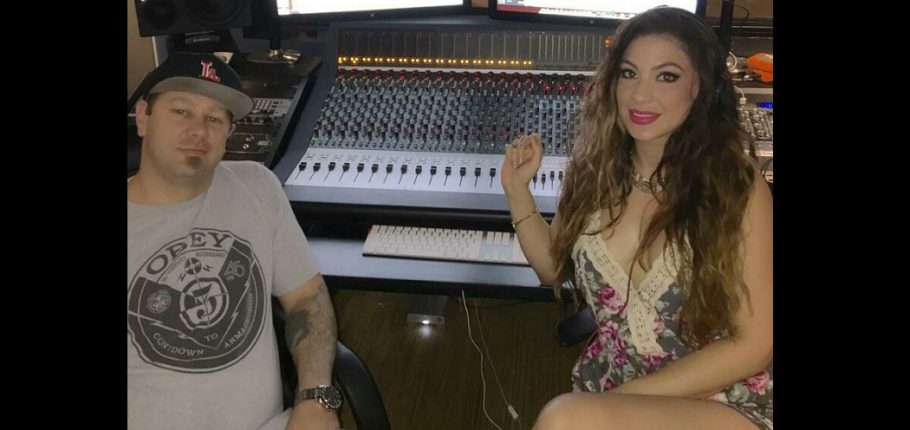 "I've always loved music," says Recording Connection student Heather Crawford. "It's something that's always been a part of my soul.
It was this early love of music that first steered Heather toward the club scene. "I had some friends that are into Djing, and so I just started messing around on the equipment, fell in love with it," she says.
From there, Heather's drive and passion continued to push her forward. Simply by promoting and teaching herself, she was able to land a Hollywood residency and some high-profile gigs under her stage moniker "DJ Zienna." But there comes a time when passion alone is not enough. For Heather, that moment of truth came when she realized she wanted to expand beyond spinning other people's music into producing her own.
Realizing she needed some training, she came across the Recording Connection. "I was doing some research online," she says, "and it looked to me like the most accredited school, and there were a lot of very good reviews."
Heather was placed with Recording Connection mentor Doug Boulware at The Abstract Recording Studios in Los Angeles, CA. She admits she was a bit overwhelmed at first, but her mentor guided her through it. "From the beginning point, I thought it was too much for me to understand," she says. "And then once I actually started going through the program, I understood that I can do it…"My mentor has been absolutely amazing, helping me understand musical concepts and be comfortable in the studio."
Heather is now catching on quickly, and says she truly enjoys going into the studio to work. Meanwhile, ever the go-getter, she continues to work on her Djing career, and is even scheduled for a gig in Shanghai next month. "I'm so excited," she says. "That's what I've been wanting to do my whole life is to be able to travel overseas…I'm able to do it now and get paid to do it, so it's beautiful."
Heather has always had the passion for a music career, but passion alone isn't enough. Thanks to the skills she's learned from the Recording Connection, she's now poised to take things to the next level.
"One of the main reasons I got into the producing and engineering [is] because I have a passion and a love for music," says Heather. "I want to personally work on my own music, and now I have the capability of being able to do that…It's one thing to love something and have a passion for it, but when you have the knowledge behind it and you can combine them, the opportunities are endless."