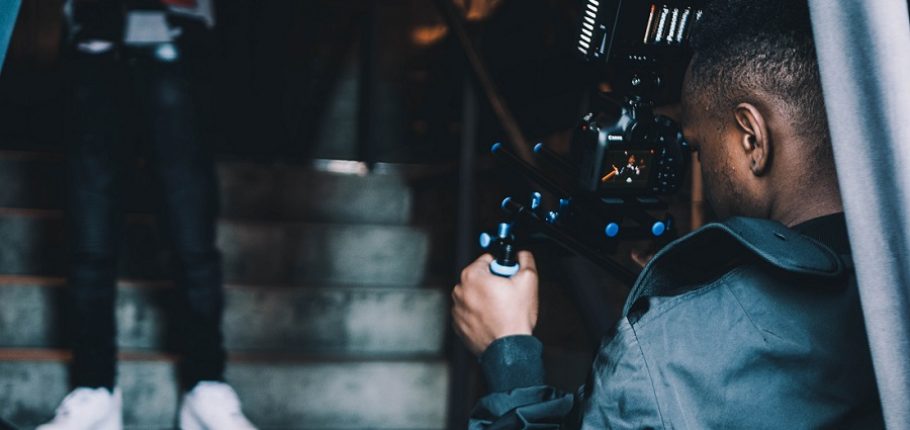 Right now more than ever before there is a groundswell of support for people who make their own movies. The massive blockbusters are racking up millions upon millions of dollars but behind the scenes independent filmmakers are amassing a very successful campaign to change the face of cinema. These filmmakers are hard at work in the shadows, making the films that we'll be discovering and discussing for decades! Below are some of the hottest, must-know low budget filmmakers who are currently making big waves.
The Duplass Brothers
The Duplass Brothers are two of Hollywood's rising stars. They've been working in indie film for the past decade, creating interesting and quirky films that they've been producing on shoestring budgets but which also have a wide appeal. Together they've made the films Jeff, Who Lives At Home, The Puffy Chair, The Do-Deca-Pentathlon. The Brothers also co-created the show Togetherness.
Joe Begos
Rising through the ranks of the indie horror world Joe Begos wrote and directed his breakout film Almost Human in 2013. The film's stripped-down narrative and low budget knowhow has made it an instant fan favorite. It's a film that catapulted the director into the spotlight of being an indie darling. His next film The Mind's Eye is poised to release on VOD with a limited theatrical window. It's sure to be the exact thing that horror fans have been clamoring for.
Ti West
With such films as The House of the Devil, The Innkeepers, The Sacrament, The Roost, and Triggerman, Ti West has made a name for himself creating slow burn, tense horror films drenched in genre traditions. He's been rumored as the next director in line to take over large franchise reimaginings like Poltergeist and Evil Dead. Ti's new film In A Valley of Violence which will be starring Ethan Hawke and John Travolta is sure to catapult him to the next level. He's quickly going to transition from underground favorite to mainstream horror maestro. Watch our interview series with Ti West!
Shane Carruth
Shane Carruth's first feature film Primer is arguable one of the greatest sci fi films ever made. It's so smart that watching it and understanding it in one viewing is impossible. The fact that his follow up film Upstream Color is equally as complex and engaging is just as surprising. Carruth's stripped down, naturalistic approach to filmmaking is one of the key elements that sets him apart from other creators.
Joe Swanberg
There are few voices as singular as Joe Swanberg's. He's a writer, director, producer, and actor who makes works that showcase human frailty and the fragility of our existence. He's directed movies like Drinking Buddies, VHS, Happy Christmas, Silver Bullets, All The Light In The Sky, Uncle Kent, and Nights and Weekends. What separates Joe from the rest of the directors on this list is his ability to rapidly churn out films. He's always working on multiple films at once. He primarily works as someone who embraces the spontaneity of the creative processes; that is to say, all his films are largely improvised. He hires actors who can think on their feet, always be in tune with their characters, and consistently provide good material that he can then shape, hone and play with. He's a singular talent.
Filmmaking is at a very interesting point in its history. Currently, there's very little middle ground in cinema; it's all massive blockbusters and tiny micro budget films. It's a business model that provides a lot to be desired and one that's due to change in coming times. Nevertheless, the affordability of technology and the access to inexpensive filmmaking education makes producing ones own films an achievable goal for aspiring filmmakers who want to get going. It's very easy to get your hands on the gear you need to be able to make a film and it's never been easier to find collaborators and crew to work with. True filmmakers are sure to make the most of it produce new and exciting work come hell or high water.
All the Film Theory You Need in a Nutshell
Film Pro Rocky Shores Says Connections are Everything (Almost)
Film Connection grad Steven Deleonardis Travels and Films for a Living!