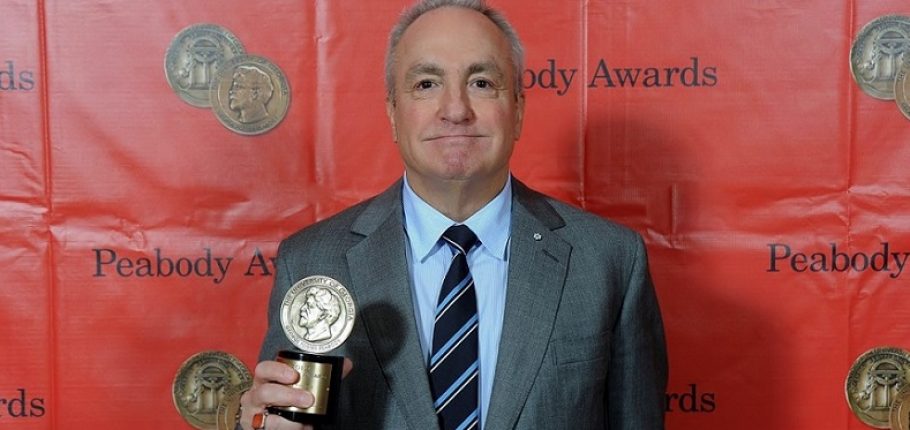 Lorne Michaels is one of the most iconic and important fixtures in American Comedy. He's produced countless movies, television programs, and launched nearly every comedic super star of the last 40 years. His flagship achievement, Saturday Night Live, is currently in its 42nd season. He's helped engineer the show to being a massive part of the cultural conversation regarding politics, and specifically President Trump. And, in a recent interview with the "Awards Chatter" podcast he sat down at talked about his retirement. But we'll get back to that, in a minute…
Most people probably don't know that Lorne was born in Canada and was formerly a performer and comedy writer. He ran a radio show in Canada with his creative partner Hart Pomerantz. The two eventually found work in the variety show world which led to a move to Los Angeles. In the 1970's, having separated from working with Hart, Lorne was given an opportunity to meet some of the NBC brass in New York, and the rest, they say, is history.
The show, originally titled "NBC's Saturday Night" was destined to become a cultural institution and Lorne the Kingmaker Supreme. He would go on to not only define what the cultural sense of humor would be for the next ten years, but either he or the people that came out of his show would re-invent it for the next half century.
Taking it even further, comedy institutions like Funny or Die and The Upright Citizens Brigade have been impacted directly by Lorne and SNL. On the Funny or Die side of things, it was founded by two former SNL employees. While UCB has had multiple founding members be conscripted into the legions of SNL performers and writers.
Going back to Lorne's potential retirement, every once and a while it gets brought up, but usually dismissed just because everyone knows how diligently Lorne works. Also most people probably can't picture SNL without him. Recently, when he was asked that same question yet again, the producer/writer said he doesn't want to retire, ever. Now 72, Lorne said, "I've seen my children grow up. They're the biggest part of my life — my family is really that. But I think I'm just one of those people who has to work. And when you feel you're in the middle of it, and there's 20 decisions that have to be made rapidly, and all that, that sort of makes me feel alive and makes me feel that I'm doing something that's valuable" ("Award Chatter").
Will Lorne be forced out at some point? Undoubtedly, yes. But for now he's still the engine behind the machine that is SNL so let's put the rumors to rest. Many of the former cast members of SNL have repeatedly said that if Lorne ever retires, that NBC should just close down the show since they feel SNL just wouldn't be the same without his guiding hand.
The influence that SNL has had on the comedy landscape can be seen in what is currently on the air, shows like Key and Peele, The Daily Show, and Late Night With Jimmy Fallon, are all either stylistically informed by SNL or literally produced by Lorne Michaels. If and when Michaels does choose to retire, it's going to be a very sad day for comedy.