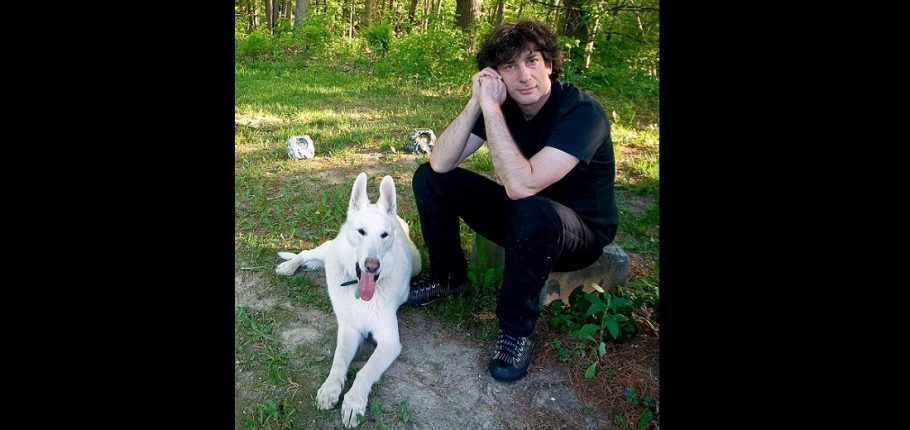 Photograph by Kyle Cassidy GFDL, CC-BY-SA-3.0
Neil Gaiman is one of the most celebrated writers currently working. He's written films, comic books, novels, children's books, and short stories. His work has been adapted into film and television. He's won the Hugo, Newbery, Bram Stoker and the Nebula Awards. He's written both deeply personal and highly imaginative stories that have wowed audiences of virtually every age. Most recently, his book The Ocean at the End of the Lane won the British National Book Award. In short, Neil Gaiman is a resounding talent with legions of devoted fans and countless imitators. So want to know more about Gaiman now? Listed below are some of his most beloved works.
American Gods
Adapted into a television show by Bryan Fuller for Starz, American Gods is a novel that follows Shadow, a man recently released from prison with a mysterious past. He's sucked into a world that has the gods of old being replaced by a new type of god… Gods that reflect the values of today. As in technology, money, and greed. The novel won immense critical acclaim and nabbed a Hugo and a Nebula award.
The Sandman
One of the most influential comics of the 1980's. Sandman became one of the flagship titles of DC's Vertigo imprint. Now a classic that's even taught in universities, the book follows Morpheus, the lord of dreams, as he travels between realms and solves mysteries. The series is one of five comics to be featured on Time Magazine's 100 Best Read since 1983. It has had a huge influence on the medium and the genres of fantasy and horror.
Coraline
One of the most celebrated children's books of all time, Coraline won the Hugo Award for Best Novella and the Nebula Award for Best Novella. The book was adapted into a stop-motion animation feature film by Henry Selick of The Nightmare Before Christmas fame. Now a staple in the world of dark fantasy, the novella is loved by people of every age.
Stardust
Stardust is a Neil Gaiman book that's whole thesis statement is that it's the "anti-Gaiman book" meaning it's written in a way that exploits pre-Tolkien English fantasy tropes and stylistic ideas. The story focuses on a young man from the village of Wall and his adventures in the land of Faerie. Unsurprisingly, this book has also been made into a feature film directed by the acclaimed Matthew Vaughn.
Death: The High Cost Of Living
A spinoff of Gaiman's Sandman book, Death: The High Cost of Living was illustrated by Chris Bachalo and Mark Buckingham. The mini-series is considered a high watermark in not only the Sandman run but specifically Gaiman's work in comics. It's a singular tale that follows Dream's older sister Death. The artwork supplied by Bachalo is idiosyncratic, unique, and many would say completely perfect for the book.
How to Read Scripts the Right Way
Find out What Makes a Good TV Series Idea
How Bad Movies Can Make You a Better Filmmaker