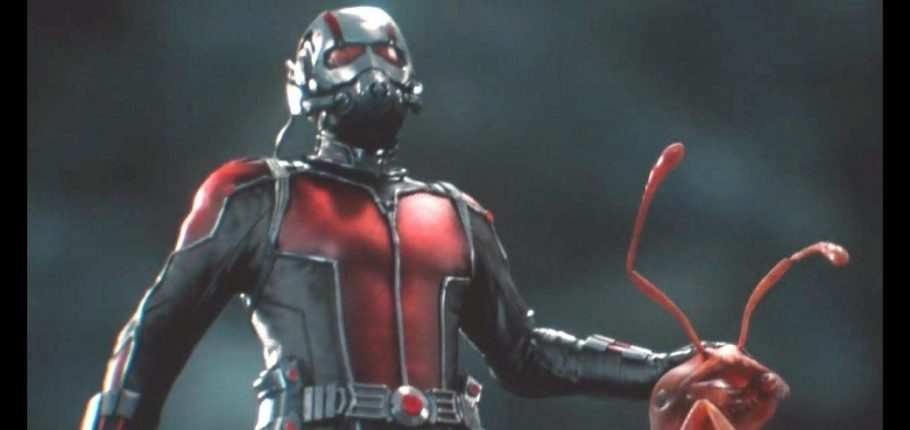 Marvel Studios just keeps plugging along. They're making films and TV shows of all your favorite Marvel comic book characters, and as some of your well…less favorites or shall we call them new favorites? Well, while you're waiting for Avengers: Infinity War to be released you can feast your brain meat on some interesting tidbits about the upcoming Ant-Man and The Wasp.
Most notable is that Marvel put out a small teaser video for the celebration of the start of production on Ant-Man and the Wasp. One of the most exciting elements of the new film is that it will be the first time that a female superhero is going to be in the title of a film. The Wasp, who featured prominently into the first Atman film is making a new appearance actually in costume this time. Scarlett Johansson still doesn't have a solo Black Widow film on the docket but that's fine. We just won't talk about that.(WHY ISN'T THERE A BLACK WIDOW FILM????? Please, someone at Marvel give us a Black Widow movie. Everyone wants it.)
So far, most people don't know much about the plot of the film. It's slated to be released a few months after Infinity War, so obviously there will be fall out. Paul Rudd's Ant-Man is going to reprise his role for Infinity War, but the details on that aren't quite clear either.
However, it's only logical to assume that Ant-Man and The Wasp isn't going to be universe-ending epic. It's going to be a smaller movie, like the first one was. Obviously, Cassie, Ant-Man's daughter, is going to factor into the film, and we also have some new actors attached. Chief among them is Michelle Pfeiffer who is going to be playing Hope Van Dyne's missing mother.
Evangeline Lilly is going to reprising her role which is great, considering she was fantastic in the first film. Janet Van Dyne is going to be making her debut as The Wasp, which many fans are super excited about. The fact that her suit looks badass doesn't hurt either.
Overall, Ant-Man and The Wasp looks like a really fun flick. Is it going to be a massive epic? No. But that's OK, because that's just not what we need from every Marvel movie. It's smart of them to switch it up and have some of their films be smaller and more intimate. The fact that the Marvel brass is smart about that shows that they understand the ebb and flow of the marketplace and viewers appetites. Rather than going with the belief that productions have to get bigger and bigger, Marvel sees that such a formula just isn't sustainable.
Originally, Ant-Man wasn't even going to get a sequel. They'd just planned to do a single film, but since the audiences reacted so well to the first one, Marvel got going with another film, this time placing the unlikely superhero smack dab in the Civil War.
It's nice to see a company like Marvel really listening to what the fans want (or at least that this fan wants). You know? Like really seeing the gaps in the market and then attempting to create films to fill those gaps.
JUST LIKE A BLACK WIDOW MOVIE WOULD DO.