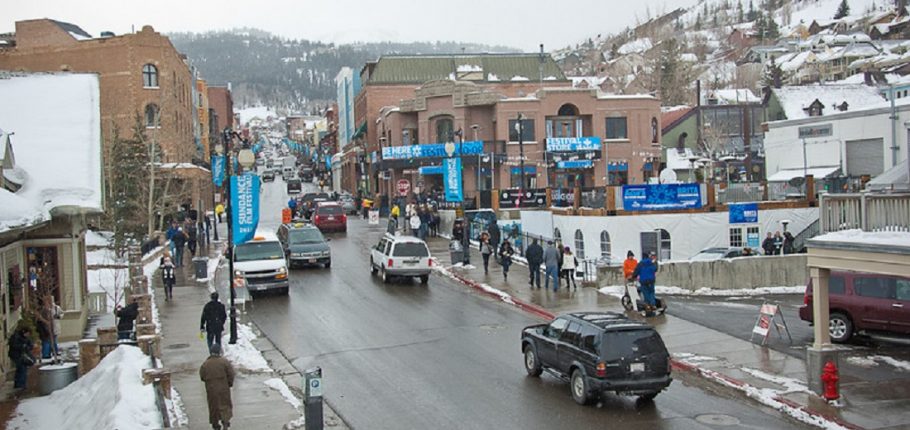 Although there are bigger festivals and ones that attract bigger pockets, The Sundance Film Festival is one most cinephiles make sure to keep on their radars. The 2017 festival, located in Park City, Utah has a total or 113 feature-length films, from 32 countries and includes 37 first-time filmmakers.. Among the many films are those which will undoubtedly be dubbed "critics darlings" others "suprise victories" and "hidden gems."
Despite the clout and fanfare surrounding the 33 year old film festival, there's still a sense that anything can happen at Sundance with buyers from all sides of the industry, hungry filmmakers, and rabid film fanatics looking for the best way to find new, undiscovered gems.
Here are our faves:
Rememory
Rememory, starring Peter Dinklage, Anton Yelchin, and Julia Ormand, tells the story of a man who steals a machine that has the ability to capture memories. The film is directed by Mark Palanksy, who directed the criminally under-rated Penelope, which stars Christina Ricci. The interesting concept for the film, coupled with the stellar cast suggests that this movie is going to be one to keep an eye on.
A Ghost Story
A Ghost Story, starring Rooney Mara, Casey Affleck, and Sonia Acevedo, is the story of a ghost slowly traveling to the home that he's doomed to haunt forever. The film has a buzz around it due to the fact that the film is being put together by A24, one of the most passionately followed entertainment companies on the surface of the globe. The fact that it's a micro-budget film that's being helmed by the director of Pete's Dragon, David Lowery, is yet another cause for interest.
XX
Are you obsessed with horror anthologies like VHS and Tales of Halloween? Well, Sundance 2017 serves as the premiere of XX a completely female-driven horror anthology, starring Natalie Brown, Breeda Wool, and Christina Kirk, among others. The directors include St. Vincent, Roxanne Benjamin, Jovanka Vuckovic, and Karyn Kusama.
I Don't Feel At Home In This World Anymore
Did you see Blue Ruin? You remember the main guy? Yeah, him. He's directing a movie. And it's starring Jane Levy, Elijah Wood, Melanie Lynskey, and David Yow. The film centers on to neighbors who take it upon themselves to investigate a local string of burglaries. Needless to say they quickly end up in over their heads.
The Yellow Birds
Alden Ehrenreich, the young actor who just landed the part of young Han Solo, is starring in a war film about a 21-year-old vet whose best friend ends up missing in Iraq. He returns to the states, looking for answers. The film is being directed by Alexandre Moors, who make the little seen 2002 Beltway sniper film Blue Caprice. Judging by the people involved in this, and the highly acclaimed novel it's based on, people are getting extremely excited for it.
Casting JonBenet
The fiction and non-fiction hybrid film chronicles the tragic case of JonBenet Ramsey's disappearance. The film collects reactions and interviews with people from her Colorado hometown as well as fictionalized interludes. The film attempts to shed new light on the dark story that still lives in the public consciousness. Netflix has already acquired the rights to the film, so expect it to be streaming on a laptop near you soon.
Wilson
Written by Daniel Clowes and directed by Craig Johnson, of Skeleton Twins acclaim, the film is an adaptation of Clowes' comic book. It centers on a neurotic and misanthropic man who discovers he has a fully-grown child. If you like Clowes' comics, this film is something you'll want to see. Both Art School Confidential and Ghost World proved themselves to be successful adaptations. Hopefully Wilson will prove itself a masterfull final installment in the trilogy.
What's New: Trends in Filmmaking 2017.
Advice: Screenwriters: How to Deal with Criticism.
Real world training from inside the film industry.