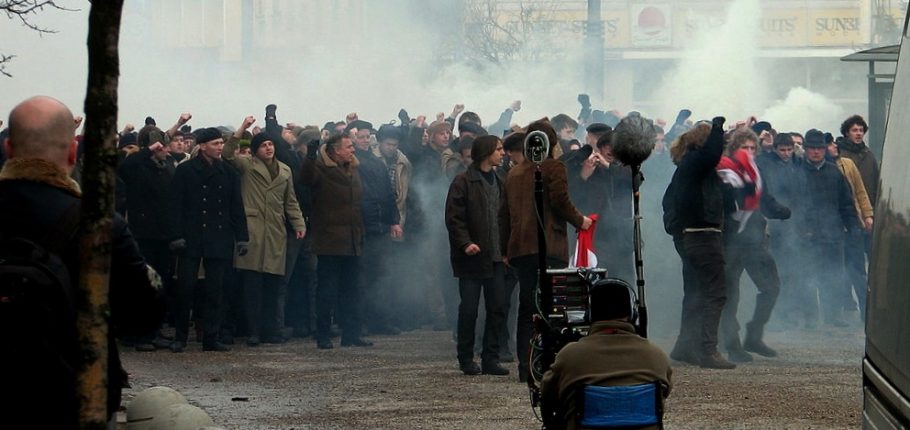 2017 looks to be a big year for the film medium. Yes, big movies like Justice League, Transformers, and Star Wars: Episode VIII are coming out, but they don't need any of our attention. Those films will make loads of money. There's a whole machine behind them, propelling them forward. We're going to focus on some filmmakers that were on the rise in 2016 and are sure to be the ones to watch in 2017.
Mike Mills
With films like Thumbsucker, Beginners, and now the critically lauded 20th Century Women, Mills is taking a firm step into the limelight. Also known for his music video directing, Mills is definitely one director you're going to want to keep your eye on. He makes uncompromising films with a singular vision and unique characters that don't conform to stereotype. He's an artist in every sense of the word and it's looking like 2017 might just be his biggest year yet.
Jackson Stewart
With his debut feature film, Beyond The Gates, Stewart has established himself as an indie horror darling. He's one of the current breed of directors doing interesting things on a shoestring budget. The cast of his film alone demands attention. From Chase Williamson (John Dies At The End) to Graham Skipper (Almost Human) to scream queen Barbara Crampton (Re-Animator), the cast is as exciting as the film itself. Co-written with Stephen Scarlata, Beyond The Gates is a throwback film centering on a haunted VHS board game. It's smart, stylish, and lean. 2017 is undoubtedly the year this shoestring horror auteur Stewart moves up to the next rung.
Jennifer Kent
An Australian actress, writer, and director, Kent gained international acclaim in 2014 with her horror film The Babadook. The film, her directorial debut, was based on a short film she wrote and directed in 2005 titled Monster. The feature tells the story of a single mother who must deal with an unknown being in her home. Kent currently has a few projects in various stages of development in the studio system. Hopefully, 2017 is another breakout year for Kent.
Barry Jenkins
Jenkins, the director of the much-heralded Moonlight, got his start way back in 2008 with a black and white feature that he made called Medicine for Melancholy. He made the film on only $15,000. It debuted at South by Southwest to much acclaim. The film landed him a deal with Focus Features and an agent at CAA. Since the release of Moonlight he's skyrocketed to a position of industry acclaim. Look out for more exciting developments from Jenkins.
Joe Begos
Joe Begos' first feature film Almost Human was the horror indie darling of 2013. He self-funded, wrote, directed, and produced the film. In 2015 he took the same approach to his second feature The Mind's Eye. It exploded onto the indie horror circuit and received similar acclaim as his debut. Now Begos, known for his violent practical effects know-how and clean, sharp directing style, is said to have more up his sleeve in 2017.
2017 is going to give us more of the same in terms of big budget action films, comic book adaptations, and star studded awards fodder films, but the people on this list are at the forefront of injecting the world of cinema with bold, fresh, exciting films. They're the ones at the helm of the next wave of exciting directors to dazzle and transport audiences off to exhilarating far off lands and into deeply human stories about the dichotomies of being alive. If these people have anything to say about it, 2017 is going to be a good year for film.
Screenwriting 101: Dealing with Criticism
The real-world approach to making movies.