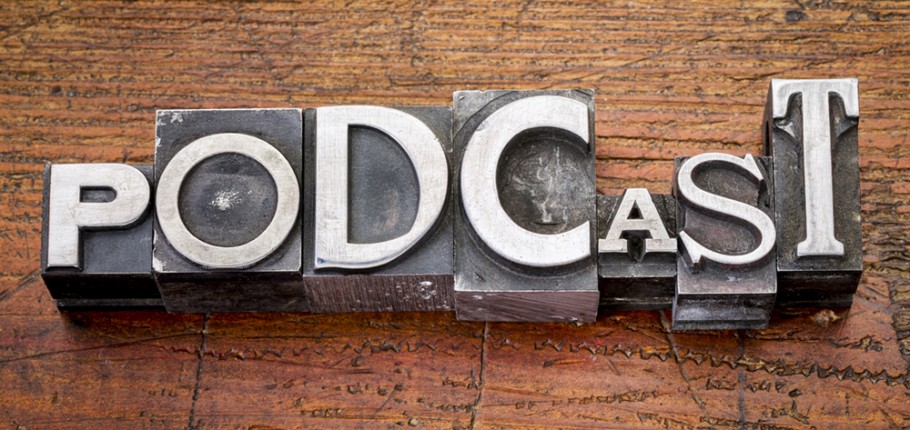 Podcasting is one of the few art forms that don't require a lot of capital and when done well, it can have a tremendous impact. Whether you're a comic book aficionado who wants to gaff about the books that came out that week, a filmmaker who wants to connect with other filmmakers, or an aspiring journalist who wants to upend the way news reaches the masses, podcasting is a great medium to get your voice heard and even become a changemaker in the world.
Start Out on The Right Foot
When you're first starting out as a podcaster it's important to get off on the right foot. There are a few simple things that you can do that will instantly make your product better than a wide swath of the other podcasts being produced currently.
Know Your Subject
The first thing you can do to help set your podcast apart is to come in with some structure and sense of what your podcast is about. Focus on a specific niche you know a lot about. Something that you have a real view point on and are able to speak about with authority. Whatever topic you select, it should be one you know deeply and are tapped into.
Know Your Podcasting Format
You also want to decide if you're going to be a solo show, an interview-based show, or have a round table format. If you're going to be a solo show you're going to have to talk for the entire duration of the show. This is something that isn't easy. Or if you're opting for an interview format, then, obviously, you're going to have to find guests and schedule them every week and it may be a great idea to have backup guests as well, since we all know things do happen. Another alternative is to go with a panel show format in which you have a group of people discussing a given topic. This can be good, because contrasting viewpoints are often interesting and compelling. However, it can be hard to coordinate. Some podcasters opt to do the panel show format when they're on-site at particular conventions or industry functions where it's relatively easy to get all the pros on the panel at once.
Be Consistent
Most newbie podcasters fail at this one essential rule–stay consistent. Publish your podcasts at the same time every single week, or bi-weekly if that's your schedule. If you plan on podcasting daily, then by all means, podcast daily and at the same time to keep your listeners counting on hearing your podcast. Good quality audio and interesting subjects are super important but consistency even more so, so show up and run those shows consistently.
Don't Be Boring
Having the opportunity to talk at length on a topic one really cares about can be very attractive to many of us. Feeling we've got an audience out there just waiting to hear what we have to say can be downright intoxicating but be warned–if you are boring, those new listeners will drop you for something more stimulating. And remember it's not just what you say but how you say it, so be mindful of whether your speaking voice is monotone, abrasive, too low, too high or stilted. Learn to master your speaking voice so that is sounds natural, engaging, and upbeat.
Mic Right
Get a nice mic. Sound quality is a great way to make your podcast way more listenable, engaging, and enjoyable. Some voices do well with a more sensitive mic that picks up on the nuances in an otherwise not-super-interesting voice while other voices sound better with a slightly less sensitive mic. Depending on your needs and format you can opt for a multidirectional podcasting mic, a high-quality headset with built in mic, or a travel podcasting mic. Makers like Audio-Technica, Yeti, and RODE all specialize in podcasting mics so know your needs and budget before you buy.
Use the Right Program
Finally, you'll probably want to invest some money into a good recording program that enables you to edit, add music and sound effects, and treat your audio as needed. If you're just getting your feet wet, it's fine to start out on free, opensource software like Audacity. Garage Band is another option Mac users might want to try out. But once you get going, you'll probably want to move onto Pro Tools, Adobe Audition, or another paid podcasting software tool which enables you to create great sounding audio files.
In many ways, podcasting is the still the Wild West and the form is still in flux. Now's a great time to venture into the great unknown and try things out for yourself. While many other creative mediums are time and labor consuming, podcasting is immediate, gets you connected, and it's a whole lot of fun. It's still relatively easy to get iTunes to carry your podcast and, hey, they're only one of the largest music distribution sites on the planet so there's no time like the present to get in and make it happen!
Podcasting's Golden Age is Now
5 Podcasts You Need to Know
Learn to Podcast from a Pro