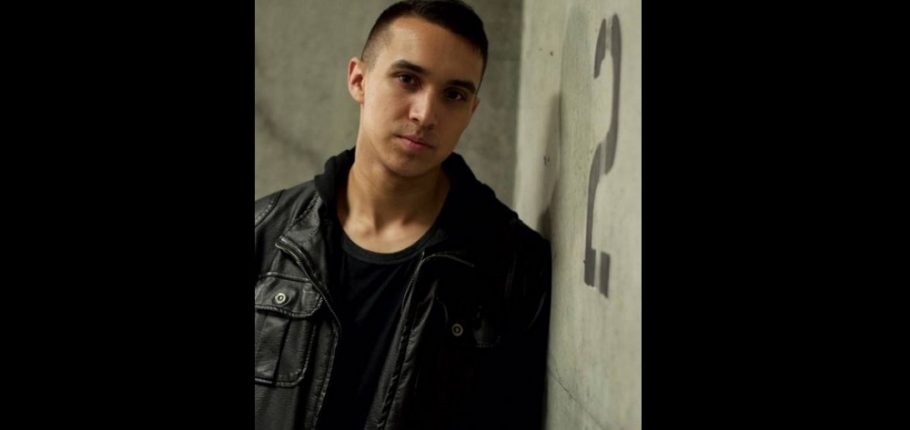 When you're trying to break into the film industry, one might think the "to-do" list looks something like this: write a killer script, pitch the script to Hollywood, raise the money, make your breakout film…
For Film Connection student Jonathan Zambrano, the list looks a little less grandiose. His task list: work gigs, paid and unpaid, and finalize his portfolio.
"I'm just focusing on finishing all the work for school and building my portfolio of all the work that I've already done, and just getting all that together so that I'm able to show to people," he says. "That's my project right now."
It doesn't sound very exciting, but Jonathan isn't working on his breakout moment. He's working on his career. He's in it for the long haul.
Jonathan's pragmatic approach stems from his mentor, film producer Daniel Sollinger in Los Angeles. "He made it real to me [that] if you don't strive and you don't keep competing, you're not going to succeed," he says. "This is a very persistent business. You've got to keep moving and motivating yourself no matter how many people there are that you think that could be better than you. You've always got to improve yourself."
Jonathan says he first enrolled in the Film Connection because it offered on-the-job training and was more affordable than other film schools. But ultimately it was his mentor's passion for giving his students a worthwhile foundation that helped solidify him on a path to a film career. "I just saw that he actually had a passion for film and wanting to teach me," he says.
For Jonathan, there are two specific benefits he sees to being a Film Connection apprentice. First is the hands-on experience Daniel has provided, including allowing Jonathan to act as a cinematographer on one of his key documentary projects. The other, Jonathan says, is connections—both connections he's made for himself, and the ones his mentor has facilitated. "It opened up more connections that I never thought I was going to get," he says.
Those connections have led to multiple opportunities to work on film projects, not just in his mentor's studio, but in other projects, as well—all of which Jonathan sees as opportunities to hone his skills while building his reel: "One is with at Karga Seven Pictures, they're at LA Center Studios," Jonathan says. "And then my other one…the whole company is called Musa Productions. The main branch that I've worked with them is the All Warrior Network, which is military entertainment. They're in for documentaries and short films…Something like a media comedy thing about what is going on in the military."
The big scripts, the movie pitches, the chance to "make it big" all of those things are coming for Jonathan. For now, he's working on the long game and keeping it all in perspective. "Slowly but surely I see my career starting to fall into place," he says. "I know I'm not anywhere near where my ultimate goal is, but I am definitely on my way there."
Read: Film Connection graduate Taylor Giddens launches Kelly Productions.