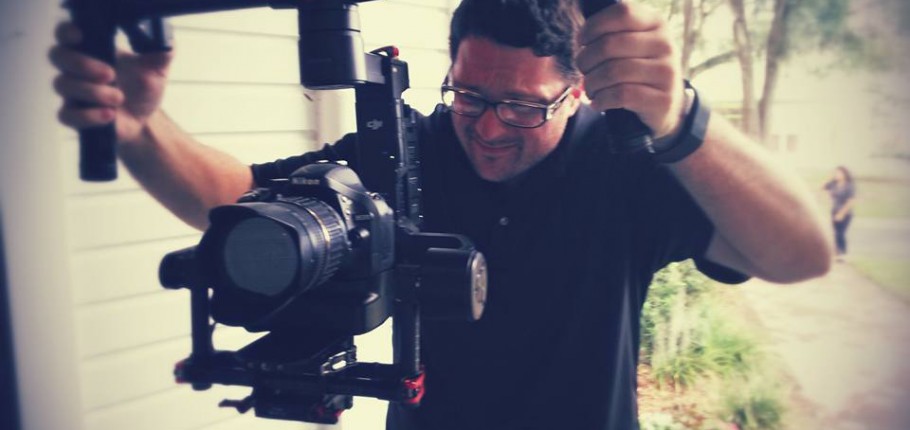 When push came to shove, Rob Chiola of Orlando, Florida, enrolled in the Film Connection's on-the-job apprenticeship program because he couldn't afford the tuition at Full Sail. Imagine his amazement when a few months later, he actually found himself teaching Full Sail students how to use their gear!
"[My mentor's] studio is like 15 minutes from Full Sail," says Rob. "So all these Full Sail students in their 3rd and 4th year or even some graduates would come in and hire Dean to teach them how to use their equipment. And Dean would just say, 'Rob's going to teach you.' These are kids going…going through production at Full Sail, the place I couldn't afford…What they didn't learn going for a four-year degree, I'm teaching them 6 months into your program."
For Rob, who had always had a latent interest in film, the decision to pursue a film career came at a point of crisis. "I was working this dead-end job as a manager at a group home," he recalls, "and I pretty much reached my limit in that company. And my girlfriend got pregnant, and I was like, 'Oh man, we're about to have a baby. I need to get a career going.' You know, I really thought I had one, but they were like, 'All right, you're a manager. There's no going up from there.' So I was like, I need to figure out what to do…I live 30 minutes from Full Sail, but the tuition is crazy. So while I was on searching…your website came up, Film Connection."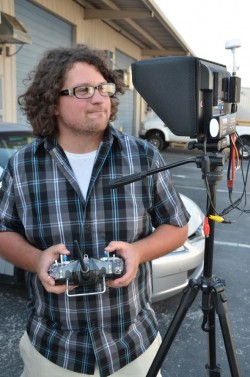 Learning on-the-job seemed to make more sense, and it cost a fraction of what film school typically costs, so Rob decided to enroll. From his first day, Rob says his mentor (Dean Baker at Post FX Digital Studios), got him right into the thick of things.
"The first day I was with Dean, he had me editing," he says. "I didn't know anything about anything, and I was working every day…After a couple months, he'd trust sending me out for shoots by myself."
From there, things continued to move upward for Rob. These days, through connections he made through the program and through word-of-mouth, he is able to work full-time as a cinematographer and editor, freelancing for his former mentor and working several other gigs. He's continually amazed at how learning on-the-job has continued to open doors for him, as opposed to going to film school.
"I'm always working; every day I'm working," he says. "You know, I barely have time to sit…I've never been in a situation where people have asked to see a degree. They just want to see work. 'Send me over a sizzle reel. Send me over a demo reel.'… They never ask where I went to school or how I got educated. Never. I've never been turned down for a job."
It seems like on-the-job training isn't just more affordable than traditional film school. Rob's career is proof that it's also a more effective way to get into the industry.  When Rob meets with fellow filmmakers the conversations often turn to talk about how everyone got their starts in the industry. Upon hearing how Rob made his "in" with Film Connection, they're oftentimes astonished, he says, peppering him with questions like, "'Wait, you learned all that in 9 months?' And I'm like, 'Yeah, bro.' And they're like, 'You only spent that much?' And I'm like, 'Yup.' And they're like, 'Are you kidding? Where was this when I was going to school?'…The program is awesome. I recommend it to everyone because these connections that I've made [are] going to be worth a thousand times the price of tuition."