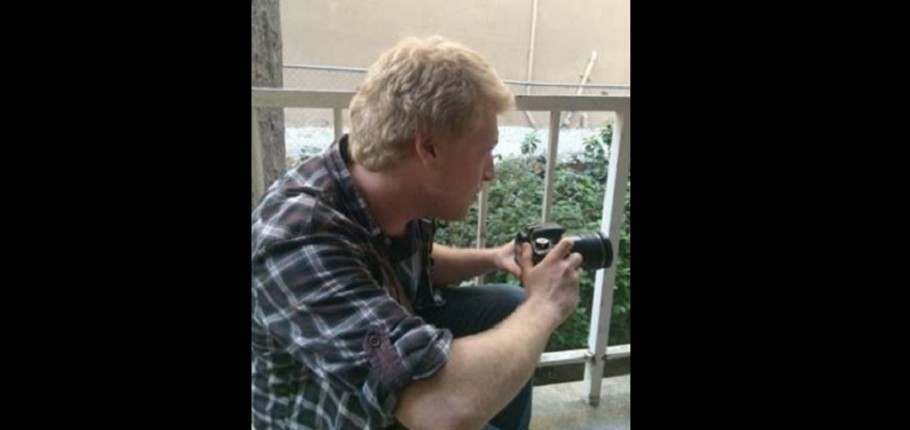 If you need proof that work experience and connections go further toward helping you land a job than any amount of classroom education, just ask Film Connection graduate Noah Dekel. Within months of completing his on-the-job apprenticeship with film producer Daniel Sollinger in Los Angeles and post-production expert David Parke in Sherman Oaks, Noah found himself working in the post-production department at 21st Century Fox on the upcoming remake of Urban Cowboy!
From an early age, Noah knew enough about the film industry to know that he needed connections and experience in order to break in. "I have some relatives who are in the film industry," he says. "I grew up visiting sets and hanging out at some back lots."
But when he enrolled in community college to study film, he soon discovered that the work experience was severely lacking. After looking at alternatives, he found the Film Connection and enrolled as an apprentice. He felt the difference almost immediately. "It's not in a classroom, and you just get right to work," he says. "You're not just working in the classroom and using your own equipment and making low-budget stuff. You just get in the industry and just see how it's done in the real world."
Not long after graduating, Noah says he got an "in" with 21st Century Fox through some connections he'd made as a student. "I was able to meet with Fox on multiple occasions," he says. "I went into these meetings not thinking I'd get a job. I approached them just like I'd like to meet with them and get some more insight about the whole studio industry…and I just kinda consistently followed up with them, seeing if there were any openings for a job. And then, one day, I got a call and they said they had an opening."
Noah believes the thing that ultimately got him hired at Fox was the work experience he'd gained while apprenticing. "It was basically all the projects I was able to get on through Film Connection to build a kickass resume that eventually found me this job," he says. "I haven't done anything else…Everything on my resume happened through Film Connection. And the experience you guys were able to provide through your mentors was enough for a big studio to let me work for them."
It's the dream, isn't it? Go to film school, graduate, get a job in the film industry. That dream recently became reality for Film Connection graduate Noah Dekel, who landed a job in the post-production department at 21st Century Fox within months of completing his apprenticeship!
But things didn't look so promising at the start. When Noah enrolled in the film program at a local community college in southern California, he was quickly disillusioned with the classroom requirements, and he wasn't getting the work experience he knew he needed. "I just really just wanted to start getting working on film," he says.
He started looking for an alternative, and came across the Film Connection's on-the-job training approach. "My father found it for me," he says, "and I was really excited about it…It was pretty much, 'Yes' when he told me about it."
Noah began his apprenticeship with Los Angeles film producer Daniel Sollinger, where he was launched into the production environment right away, often spending as much as 5 days a week at the studio. Almost immediately after starting, Noah understood the difference. "It's not in a classroom, and you just get right to work," he says. "It's actual work. You're not just working in the classroom and using your own equipment and making low-budget stuff. You just get in the industry and just see how it's done in the real world."
Noah was particularly interested in post-production and editing, so he spent the last part of his apprenticeship working with post-production expert David Parke at Make It Happen Productions in Sherman Oaks, CA.  "That was also a great experience," says Noah. "There was a lot of work to be done. I have learned so much there, I'm kind of amazed."
Upon graduating, Noah wasted no time working his new connections to try to land a job in post-production. The job at 21st-Century Fox, he says, transpired "pretty much through connections."
"I was able to meet with Fox on multiple occasions," he says. "I went into these meetings not thinking I'd get a job. I approached them just like I'd like to meet with them and get some more insight about the whole studio industry and how things work in a major studio. And then after a few meetings, I casually brought up, 'I'd love an entry level job at a studio if you guys could help me out with that.'…Ijust kinda consistently followed up with them, seeing if there were any openings for a job. And then, one day, I got a call and they said they had an opening."
Remarkably, Noah says, it was the on-the-job experience he'd received at the Film Connection that helped him land the job at Fox. "It was basically all the projects I was able to get on through Film Connection to build a kickass resume that eventually found me this job," he says. "I haven't done anything else…just stuff I've done through Film Connection. So everything on my resume happened through Film Connection. And the experience you guys were able to provide through your mentors was enough for a big studio to let me work for them."
So what is he up to these days?  Noah tells us he's working in post production for a remake of the 1980 film Urban Cowboy, and is loving his job. "The people I work with are really awesome. Everyone on the show is very experienced and really enjoy what they do," he says. "I've met tons of people on this job. There is the post crew, of course, the writers who work just upstairs from us, there is a lot of interaction with them, and a few people on the executive side of things, the list goes on and on. I meet someone new almost every day."
He says he also understands firsthand the power of connections in the film industry. "My perspective on the industry has changed a lot," he says. "It's not as big as an industry as I think people would imagine, at least on the production side of things…When we were getting started and everyone was getting to know one another, I couldn't tell you the amount of times people were like, 'Hey, didn't we work on such and such together?' or 'Oh you worked with them on this!? I worked with them on that!' Everyone seems to know each other through at least one mutual connection."
Having now gone through the process from graduating to landing a job in film, Noah offers some advice for other students: "Get on whatever [project] you can," he says. Build up that resume as much as possible. And even if it's not a paying job, the people you're working with could know somebody at a big studio—you never know. So my key advice is talk to everyone you're working with, figure out what they've worked on, see if there's any opportunities there in that relationship to progress your career."
Noah adds that ultimately, getting the job is up to you. "After film school, if you don't have a gig lined up, consider yourself unemployed," he says, "because nothing's going to show up unless you look for it."