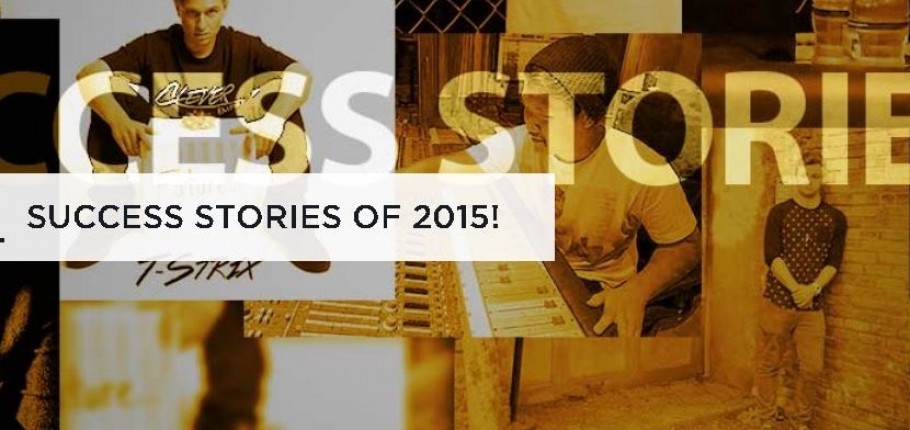 We've had a busy year! We took a look back over 2015 (what a whirl!) and handpicked some of our most memorable Success Stories of 2015 coming to you from the worlds of music, recording, film and radio! Follow the links to read the full stories on these RRF Successes!
Jake Kiyokane got hired at Serenity West (Los Angeles, CA) and won Pensado's AIR Award!
"You've got to put in your effort. You have to show the studio you're actually going to show up, you're going to be there, you're going to work hard, and you know your stuff."
Noah Dekel landed job at 21st Century Fox in Los Angeles!
"It was basically all the projects I was able to get on through Film Connection to build a kickass resume that eventually found me this job. I haven't done anything else…just stuff I've done through Film Connection. So everything on my resume happened through Film Connection. And the experience you guys were able to provide through your mentors was enough for a big studio to let me work for them."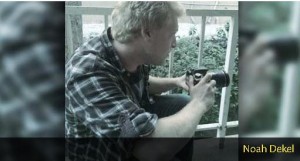 Anne Marie Cummings landed Development Deal for TV Series and Feature!
"The Film Connection is really, really great for someone like me…When you're working with producers and an established screenwriter, they're not cutting you a whole lot of slack…I don't think there's any shame in ever working with somebody. It's like a boxer needs a trainer. I think a writer needs a coach…And if you have the means, and you can get a coach who can work with you on your development and process, you'll have a better product. And going to somebody who's a pro, it's best to do that, for sure."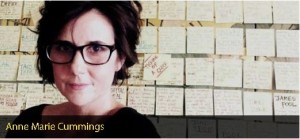 Joseph Paciotti launched his own production company J.Pac Productions in Philadelphia!
"I wrote down everything I have learned, and it's a pretty long list. Basically I was able to learn every position [on set]… and pretty much got a good idea of all the different equipment they use and things of that nature."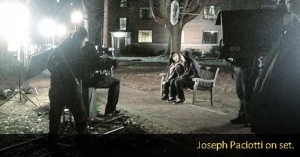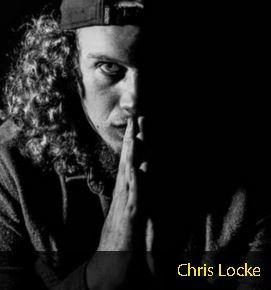 Chris Locke opened his own recording studio in Austin, TX.
"I work with pretty much 85% of the hip-hop community in Austin now," he says. "There are three engineers at the studio where I work…I work like 60 to 70 hours a week. Pretty much every day is like a ten-hour day for me, and I strictly work with hip-hop and rap and R&B. I stay completely booked with that and I don't have to ever worry about trying to find business anymore, because it just comes to me."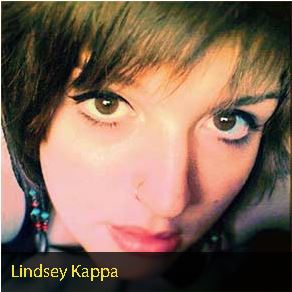 Lindsey Kappa (Austin, TX) earned an engineering credit on Scorpion Child's album!
"With this school, what I enjoy is that it is one-on-one," she says. "I actually get more hands on experience…There is no like, 'Okay, let's crack open the books and turn to page 32, let's read through that.' And it's super flexible because you are not only on your time, but you are also on your mentor's time, so when you guys get together it's because it works for both of you."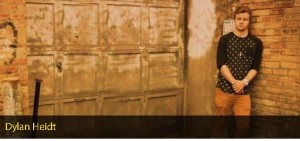 RC grad Dylan Heidt of Minneapolis, MN got an EDM Record Deal!
The Recording Connection grad says he ventured into EDM "just for fun" and put a couple EDM tracks up on his Soundcloud. Dylan says, "Somebody from the label heard them and reached out to me."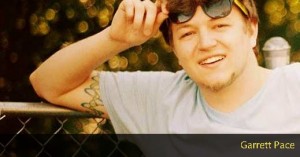 Garrett Pace hired by mentor at Bravo Ocean Studios (Atlanta, GA).
"Once I got done with college, I wanted to do something in this business…I was inexperienced, I didn't know exactly what I wanted to do, but I knew that I wanted a job in that industry, for sure…I looked up online and I found Recording Connection. It was a good opportunity to continue my education because, to tell you the truth, even though I got my bachelor's degree, I wanted to continue my education because I felt that I could learn more and be better at it myself."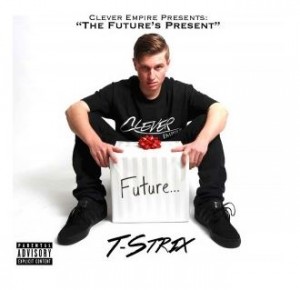 "When I was in Recording Connection, I came across Rudy… I was like, 'Dude, I need an engineer because I know I have potential and I want to make this a career and to do this.'"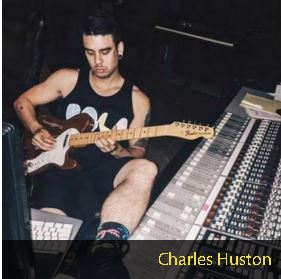 Charles Huston got working in the Chicago hip-Hop scene!
"I actually dropped out of the Berklee School of Music out of Massachusetts as a production student…and it kinda got to the point where it's like, 'Okay. How serious can I take this whole music thing?'…And I found the Recording Connection program, with basically the main allure to me being that you guys ran your curriculum through a mentorship at a professional-level studio."
Eric Gonzalez hired by Warren Huart (The Fray, Matisyahu, Aerosmith) in Los Angeles, CA!
"I've been bouncing between a ton of bands I've played in. The musicianship is there for me, which definitely helps. Audio engineering, I dabbled in it a bit before going to Recording Connection, but it's once I got to Recording Connection that I really understood it, which really gave me the hands-on."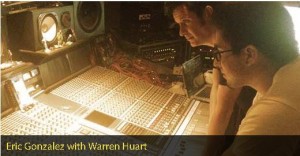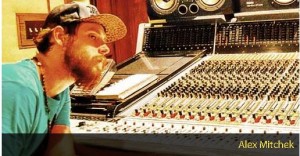 Alex Mitchek landed a job at Audio Dallas!
Alex says he knocked on about thirty doors while looking for studio work. With Audio Dallas he actually walked up to the studio owner and put a resume in his hand. That's proof-positive that being proactive when you're looking for work can reap big rewards!
Orlando Gómez (El Paso, TX) got hired at his mentor's studio and earned album credits!
"I wanted to be both an engineer and producer and the good thing is that Alfredo himself is both of them as well…He specializes in music production and engineering, so it was a really good choice for me to get him as a mentor. It has helped me a lot."
Sebastian Lefeld (Orlando, FL) recorded pop star Shawn Mendes!
"My mentor, Dave Mikeal, he helped me out not just with like the audio parts, but also with how to run a studio: what it would take to pay the studio rent, how much energy a studio uses… It's good to know everything, in case you want to build your own studio someday."
Taylor Crommie worked with K-Pop sensation Speed & got signed!
"Recording Connection has provided the guide and necessary tools to accomplish important steps leading towards my career," he says. "That being said, I've put in hours of practice, too! It's definitely something I work at every day…Without the Recording Connection, who knows what I'd be doing: probably still working at the UPS Store in the Palisades."
Callan McClurg (San Diego, CA) got hired announcing for PLNU and San Diego State and NOW the San Diego Gulls!
"I just walked in ill-prepared, thinking I was just going to take notes a watch the show. But Chris is a big believer of blessing by fire, and he put me behind the mic my first night. And I winged an interview and stuttered through it at the open. But then once I got a flow and rhythm, everything clicked. It became natural."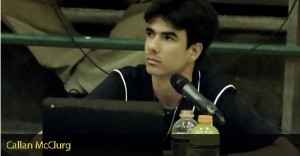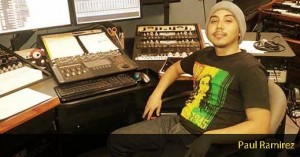 Paul Ramirez started his own mobile recording studio!
Paul was nominated for Pensado's Place AIR Award 2015! He also founded Precision Sound Studios, the first mobile recording studio in the Yuma area which enables Paul to reach customers in a wider radius than traditional brick-and-mortar studios.

Chris Litwin (Bridgefield, CT) opened his own recording studio with help from his mentor!
Chris founded Hat City Music Productions in Danbury, CT.
"I love it," he says. "I sit in my studio and I go, 'I'm thankful for what I have.' I've worked very hard for what I have, and I'm very thankful."
Coke Youngblood (Los Angeles, CA) placed music for Gilette & Kia World Cup & released Pop Project Truli!
"A lot of people think that you need this or you need that to record, and it needs to be like this, and you need to have these speakers and you need to have this board…Warren is just like, what you've got, use it. He has great equipment, don't get me wrong, but it's not the end of the world if it's 'Oh, I don't have this or I don't have that.' He just makes sure the music gets done and sounds good. He doesn't let anything limit it…He just gets it there and he trusts his instincts. So it's just helped me trust my instincts more and know, 'Okay, what I'm thinking is right. I'm going to go with that.'"
These two Film Connection grads teamed up during their apprenticeships and have founded their own production company. Their first film The American Dream premiered in Portland, OR and their second film The Stairs, based on events of the Holocaust, is currently in post-production.