Recording Connection student Kayla Parker gets
plugged into Atlanta's music scene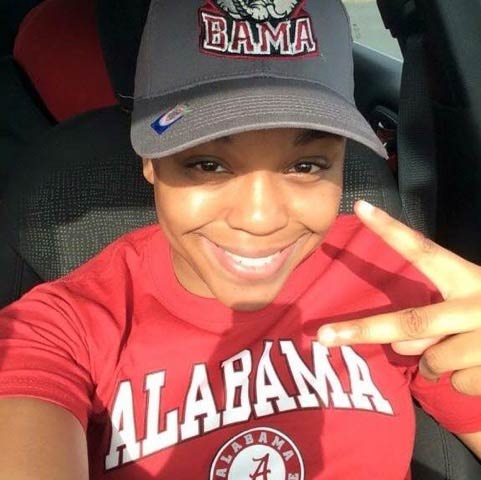 If you ask
Recording Connection
student
Kayla Parker
about her five-year goal, her answer is simple: "Grammys."
Indeed, Kayla has been intent on a music career since childhood.
"I grew up singing in the church,"
she says.
"My aunt was the choir director, my cousins were the directors of music. I just grew up in the church, in a musically inclined family. Gospel singers, hip-hop artists, and so on, it just comes natural to me…. I always wrote music, since the age of 10."
So serious was Kayla about music, in fact, that after graduating high school, she registered with ASCAP, formed a business entity, and made a move with her mom from Huntsville, AL to Atlanta, GA to become part of the Atlanta music scene. Even before moving, Kayla says the Recording Connection's hands-on studio training was on her radar and part of her strategy.
"I actually wanted to do it when I was in high school,"
she says.
"I really came into the Recording Connection initially to learn techniques, and to actually get hands-on work inside the music business that I wasn't getting…I initially came into the Recording Connection to really learn audio engineering from some of the music's best."
Before she knew it, Kayla had been paired with
Twelve Music Group
in heart of Midtown Atlanta, to be mentored by head engineer Christopher "Cat" Taylor.
"When I first went in,"
she says,
"I went with my mother, my mother tagged along with me. It went very good, because Twelve is more like family, and I like that. So I knew right off the bat that I liked Twelve as the studio that I would like to go with, and it just took off."
Kayla says her mother was impressed too.
"She actually screamed all the way home from the studio,"
she says.
Since starting her apprenticeship, Kayla says she's already acquired a deeper understanding of the production process.
"I knew the basics just from working in the studio when I was younger, and YouTube,"
says Kayla.
"But until you actually go in, actually doing it yourself in a setting like Twelve, you feel like you totally didn't know what you were doing before….Learning how to work the soundboards as well as working it on the computer in Pro Tools is very important, and I had no clue of how to do that before. I'd seen it done, but I didn't know how to do it myself."
Kayla has also had the opportunity to learn work flow in sessions with talent that comes to work in the studio, such as producer Powlow da Don (Rihanna, Ciara) and Grammy-winning engineer Caveman (Ashanti).
"There's a rapper here called Roscoe Dash,"
she says.
"He's working on his mixtape right now, and I've seen how he stacked all his tracks together. And it's so many tracks. And when you play it, it sounds like something totally different than what you envisioned. Caveman and Chris tell me all the time that your engineering ear is very important, because it's not what you see, it's what you hear."
As for being female in a studio environment long considered to be male-dominant, Kayla takes things in stride.
"The majority of the time, if you produce good work and focus on what you need to focus on, then you won't have any trouble,"
she says.
"They'll treat you just like one of the guys. As long as your work ethic is great, you'll get great results."
Now settling into her studies, Kayla is excited to have her foot in the door of the Atlanta music scene, and is already applying what she's learning to her own hip-hop/R&B sound.
"My goal is to try to do as much as possible,"
she says,
"but my main goal is to focus on producing my sound, as far as controlling my sound more and developing my sound. I would love to work with other artists as well. That way I can still do what I do as far as audio engineering, but also do it with other artists, more than just myself."
From what we can see, Kayla is well on her way.
* * * * *