Finding the fire inside: Film Connection grad Victor Smith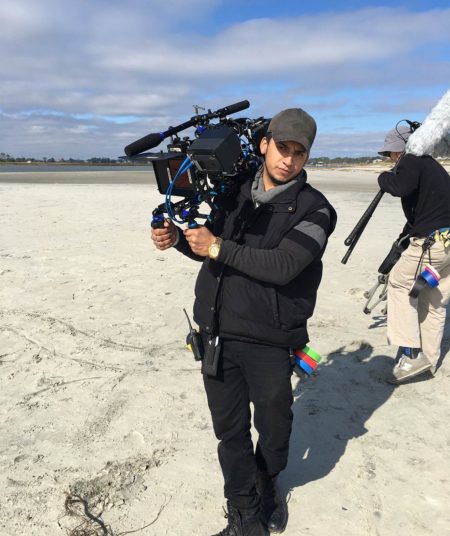 Metaphorically speaking, sometimes you have to step into the water before you realize all you want to do is swim.
For
Victor Smith
, it wasn't water he was looking for; it was the fire inside. When he first discovered the Film Connection, he honestly didn't know what he wanted from life. After spending nearly three years in college and changing his major several times, Victor eventually dropped out for financial reasons and spent the next three years working a job.
"I was always planning on going back to school,"
he says,
"but I wanted to find out exactly what I wanted to do when it comes to my career."
That's when the
Film Connection
sparked his interest.
"I found the Film Connection online,"
he says.
"I looked into it and saw it was a great program. Also, the price of the program was very convenient compared to other schools. So I got a look into it."
The Film Connection found Victor a mentor in his hometown of Athens, GA. Before he knew it, he was apprenticing with Anthony Barkdoll of
Athens Video.
"It was great,"
he says.
"He was able to teach me a lot of the basic things when it comes to using the camera, the lighting, how to edit, and all those things…He definitely gave me a lot of opportunities to get my foot, you know, in this industry kind of to see what it's all about…He believed in my skills and that also allowed me to feel confident, and to go out there."
In fact, it was the confidence his mentor placed in him that gave Victor the encouragement to step out and start filming on his own. He decided to tap into the local music community in Athens and do a documentary on the EDM music scene there.
"I did it with the local musicians that were in town,"
he explains.
"I've also been involved in music for a few years, and I was able to reach out to a whole bunch of different musicians and I was able to interview, get interviews, go to shows, and get footage. And I pretty much directed, and produced, and edited the whole thing."
Since graduating the program, the opportunities continued to come for Victor, including a paid opportunity to join the film crew for a full-length indie feature film with Olson Pictures!
"I got hired to be the camera assistant guy,"
says Victor,
"but I ended up doing like five different jobs. I was like the first camera assistant, the second camera assistant, and did a whole bunch of extra things on the side just to help the whole crew. We had a small crew but we all worked really well together."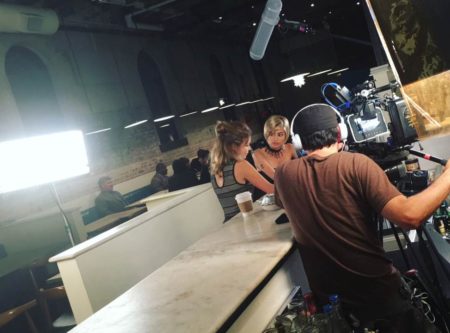 That film shoot, Victor says, is when he finally had an epiphany—the fire inside.
"I guess it was within the third or fourth day of shooting,"
he says.
"The director and the DP were kind of like discussing how to shoot this scene, and I was pretty much their shadow… that's where it hit me and made me realize, I was like, 'Wow, like this is really what I want to do because I have that passion and I have that vision, and I'm just so hungry for it. I want it so bad that I know I'm going to make it happen.'"
Since that time, Victor has never looked back. He's gone on to work on several short films and commercials, and continues to look for opportunities to assist with the camera in the hopes of working up the ladder.
"I want to be the D.P.,"
he says.
"I want to be behind the camera…I want to be involved in more projects where I can be the camera assistant guy, because [this] is going to allow me to learn from the guy that is running the camera…The more involved I am in different projects, and the more experience that I get from different DPs, I'll be able to come up with my own style."
Victor credits his Film Connection apprenticeship and our hands-on approach for giving him the experience he needed to find his way into the industry.
"In other schools you go to, you sit in a classroom for a couple years, [then] you graduate,"
he says.
"One of the main things that caught my attention with this school was the concept that you guys use, a hands-on learning method where it was going to allow the student to get the experience, get the knowledge…These days, anywhere you go …everyone's asking for experience. And if you don't have that, then you'll pretty much be at the bottom of the list."
* * * * *