We connect you into the culinary arts business by training you on-the-job!
What makes the the Chef Apprentice School of the Arts different? Our entire approach. Let us explain…
You know the drill. You want to learn to be a chef, so you enroll in an expensive culinary arts school, learn in a class with a bunch of other students, and graduate with a diploma (and lots of debt). And then the REAL challenge begins: the challenge of convincing a fine dining establishment that you have what it takes to serve their discriminating customers.
What if you could bypass all that? What if you could learn the art of fine food preparation one-on-one from a successful, experienced chef in a real professional kitchen?
Welcome to the CASA. That's EXACTLY how we run things around here. We train you on-the-job by placing you as an apprentice (extern) in a real restaurant or hotel kitchen, learning side-by-side from a real culinary professional, all for a tuition rate far below what most conventional culinary schools charge for the same education.
Is the Chef Apprentice School of the Arts for Me?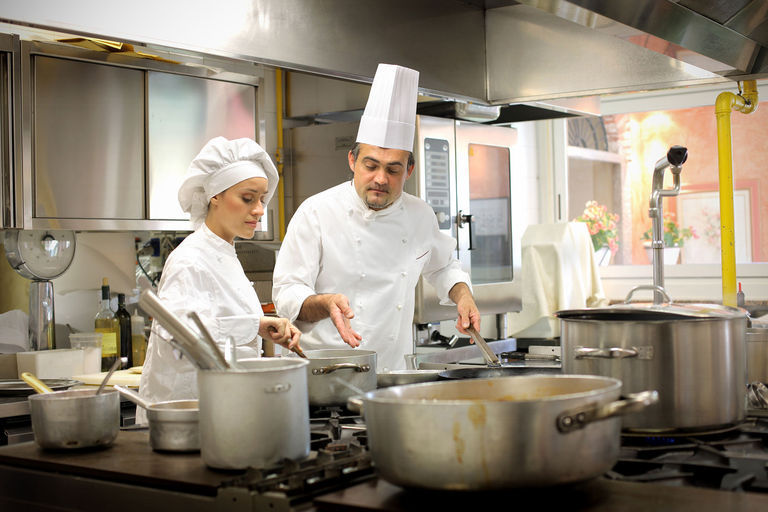 Who Should Take This Course
The Chef Apprentice School of the Arts (CASA) is an excellent program for anyone who is serious about a career in the dining industry. Do you want to be the next Wolfgang Puck, Emeril Lagasse, Rachael Ray or Gordon Ramsey? Do you dream of owning your own restaurant—or a whole chain of them? Do you love making delectable pastries or baking beautiful cakes? Do you thrive on the challenge of serving great food to lots of people? Do you want to own your own catering business? If you said yes to any of these, our program is a great starting point to help you get there—and with on-the-job training with a personal mentor, our curriculum can be adapted to fit your particular career goals.
Learn Near Where You Live!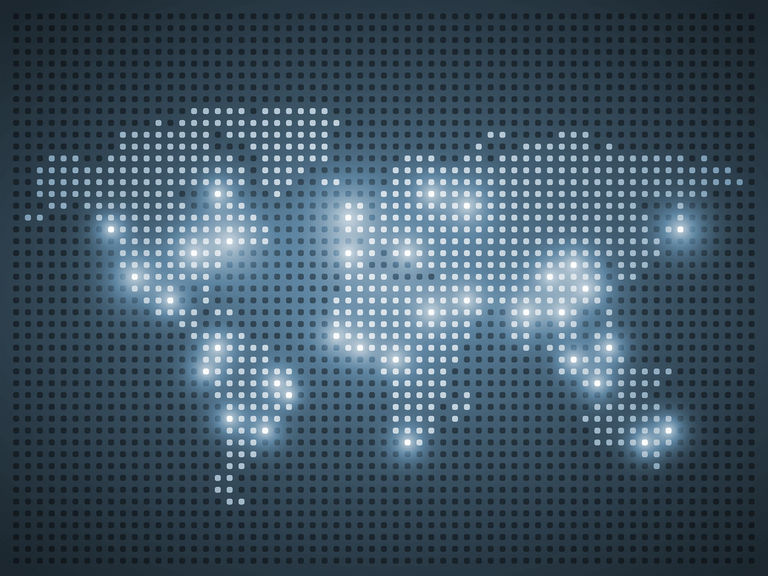 Where This School Is Located
The food service industry is everywhere—so why should you have to relocate somewhere to go to culinary school? With our program, you don't have to. Because we train you on-the-job, and because of our vast network of connections with working pros around the country, we have literally hundreds of locations across the U.S., in every state and in most cities and towns. This means we can train you in a real professional kitchen near where you live. Click here to find a CASA Schools location near you.
Tuition Rates for Chef Apprentice School of the Arts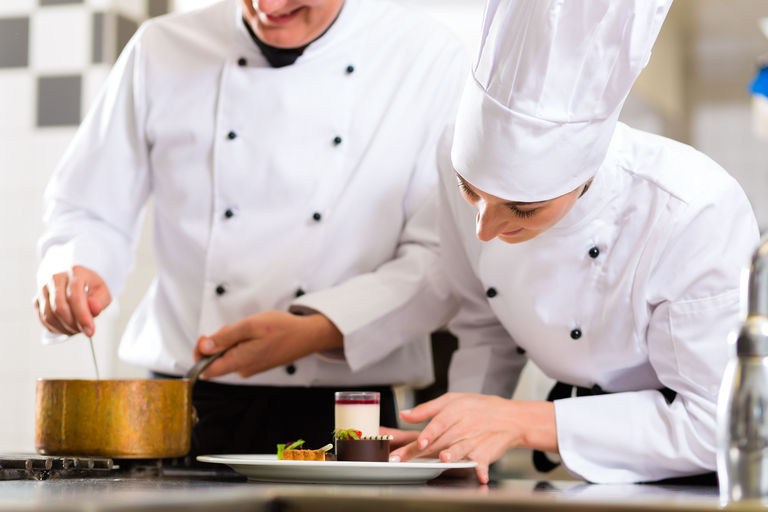 What Does It Cost, and What Do I Get?
How much does one-on-one professional mentoring cost? Much less than you think: in fact, we're one of the most affordable culinary schools you'll find anywhere. Our entire course costs only $10,500, which includes all you need to complete the program—no add-ons or hidden fees. That's right, for one, all-inclusive tuition rate, you receive private, one-on-one instruction in a real kitchen from a master chef with years of experience. You receive a structured curriculum with personalized instruction in the concentration of your choice, including pastry/baking, catering, fine dining, hotel dining, restaurateur and more! And you receive unprecedented access to the real world of foodservice, where you can make lots of job-producing connections!
COMPARE OUR RATES AND SEE!
1
The Chef Apprentice School of the Arts $10,500
3
JR COLLEGE $5,000 - 50,000
4
ONLINE DEGREE $15,000 - $75,000
5
UNIVERSITY $50,000 - $250,000
CASA is a division of the RRFC, a trade school based on the mentor-apprentice training approach.