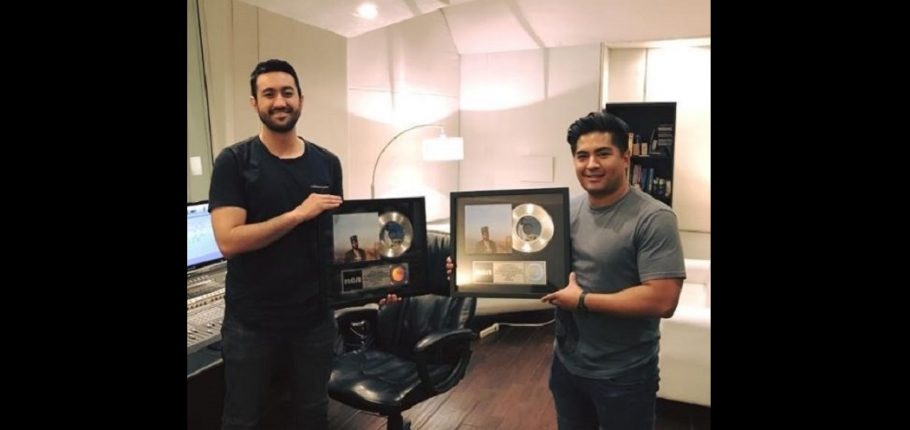 When Orlando Gomez enrolled in the Recording Connection, he had one primary goal in mind: to launch a career as a music producer and audio engineer. So when he was placed as an apprentice at the up-and-coming Beacon Hill Recording Studios in El Paso, TX, he approached it with a simple mindset that literally enabled him to work himself into a full time job! How did he do it?
He didn't just see it as a learning opportunity. He saw it as a job, and he made it his goal to keep it. "I didn't see it so much as a school," he says. "When I got into Beacon Hill, I just had to do my best to keep the work there… keep my job."
It turned out that he took this attitude into the perfect place. Beacon Hill was a newer studio in El Paso, but it was staffed with seasoned engineers and producers who had worked with major artists like John Legend, Sting and many others. This presented Orlando with an excellent opportunity to get in on the ground floor while learning from some of the best. He recalls that his mentor at the studio, Alfredo Gonzalez, was a perfect fit for his career needs. "I wanted to be both an engineer and producer," he says. "Alfredo himself is both of them as well… He specializes in music production and engineering, so it was a really good choice for me to get him as a mentor…It has helped me a lot."
By maintaining the attitude of working a job and being in the studio as much as possible, Orlando eventually worked himself into a full-time position. "Mainly when I work as a recording engineer, it's with local bands," he says. "If we get famous artists, I work as an assistant engineer mainly. And right now, I'm helping Alfredo out with some productions as an assistant producer."
Speaking of famous artists, they've gotten to work with some of those, too…most notably, hip-hop superstar B.o.B. and overnight pop sensation Khalid, who just won MTV's VMA Artist of the Year Award 2017, an honor won in years passed by artists like Lady Gaga, DNCE and One Direction. In fact, most of the tracks appearing on Khalid's American Teen were recorded at Beacon Hill and Khalid's back at Beacon working on his newest songs! As a result, both Orlando and his former mentor Alfredo Gonzalez have earned Platinum for Khalid's single "Location" and Gold for the chart-topping 2017 album.